10 Methods to Break in New Shoes—The Worst to the Best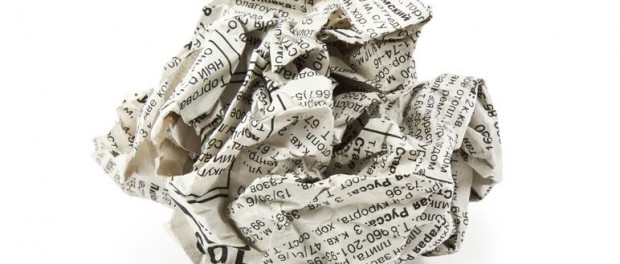 #8–Wet Newspaper
What you need:
Dip wet newspaper in water.
Wring out excess water.
Stuff into the shoe. Use as much as needed to stuff the shoe fully.
Benefits: easy, free (assuming you have things on hand).
Drawbacks: Cousin to the wet sock trick at #9, this method also has an extremely low success rate with the same risk to the shoe.  The additional drawback is that wet newspaper bleeds and can stain the shoes.
Bottom Line: There are plenty of other methods to try. This one isn't worth the risk to the shoe.