Accounts Payable Best Practices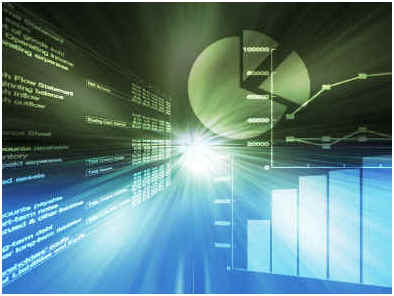 The efficiency of your company's accounts payable department, and the accuracy of its records, may very well determine the state of your businesses' cash flow situation. Here are some key accounts payable best practices to consider adopting and incorporating into your company, whether your firm is large, medium or small in size.
1. Work Towards Having an Automated Accounts Payable Operations
Converting your accounts payable operations from one that is paper based to one that is completely automated may seem daunting at first, but with the variety of software and programs that are available now, the transition will be smoother.
The most obvious benefit that can be derived from an automated accounts payable system is that invoices and records are easier to organize and retrieve at any given time. Keeping track of payables is made more convenient and efficient with programs such as the electronic invoice presentment and payment or the EIPP. Similarly, the actual payment of these bills is also easier to manage with electronic funds transfer or EFT. Not only do these automated tools reduce the amount of paperwork in your accounts payable department significantly, they also minimize or even stop unauthorized disbursements.
Firms such as JP Morgan can help with providing automated solutions for your large or medium sized business. But smaller business can use Internet-based solutions such as Paypal.com to cater to their automated accounts payable needs.  With Paypal, invoices and accounts payable are easy to access with just a click of a button. There is no need to send out a paper invoice or wait for one to be sent to your office or home. Payments can also be made easily through Paypal as well, making it ideal for businesses run by only one person, especially if they are home-based.
2. Manage the Timing of Payments and Disbursements
Suppliers and creditors understand that different kinds of businesses differ in liquidity as well. By clearly setting out with your suppliers, you company's cash flow situation, for instance the particular seasons or months you expect to earn, you avoid late payments and huge penalties. By being realistic about when you can make payments to the suppliers, you also maintain good ties with your supplier, which is just as important as say, having an efficient accounts payable department.
3. Protect Your Business Against Fraud
Losses may not only be the result of miscalculations, but to fraud committed by those who work in your company as well, in misappropriating funds for themselves and representing them as corporate expenses.
Early detection of fraud in your corporation or business is the best way to prevent it. Make it your habit to scrutinize the financial reports and documents that are submitted to you, and analyze the trends, similarities and differences among figures from various periods. When you understand exactly how these figures came to be, it will be harder for your employees to swindle you. Additionally, key tasks such as the authorization of transactions, custody of assets, and recording of transactions must be assigned to different individuals, and not just one person.
Resources
"Focus Paper: Best Practices for Accounts Payable Management."PriceWaterCoopers Global Best Practices. N.p., n.d. Web. 27 Sept. 2010. <globalbestpractices.pwc.com/home/document.aspx?q=273,4656,199,ac0fb8e4-47df-4f36-8038-6bee5710712b>.
"J.P. Morgan Payables." J.P. Morgan. N.p., n.d. Web. 27 Sept. 2010. www.jpmorgan.com/tss/Product_Index/Payables_/1104848722732.
Bick, Julie. "When PayPal Becomes the Back Office, Too." The New York Times – Breaking News, World News & Multimedia. 18 Dec. 2005. Web. 27 Sept. 2010. http://www.nytimes.com/2005/12/18/business/yourmoney/18paypal.html?_r=1&scp=14&sq=paypal&st=cse.
Schaeffer, Mary S.. Accounts Payable Best Practices. New York, NY: Wiley, 2004. Print.
Webster, MA, CPA, FACMPE, Lee Ann . "Early Detection and Prevention of Fraud."Community Oncology 6.11 (2009): 519-521. Print.