Benefits of Ambush Marketing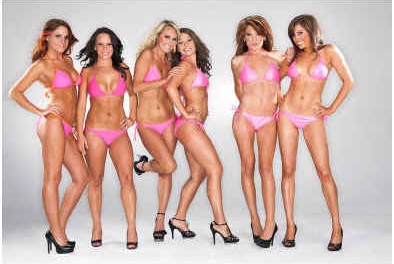 For advertisers, one of the main attractions of engaging in non-sanctioned ambush marketing is that it aligns the brand in question with the twin concepts of rebelliousness and daring. These qualities are highly valued by members of the prized 18-to-34 demographic, and if these target customers start to share their enthusiasm for a dazzling ambush marketing campaign on social media networks, it can amount to a more effective creep than that of the most well-placed billboards or cleverest TV ad.
Risks Involved
But ambush marketing also comes with a high degree of risk. At the 2011 Super Bowl in Dallas, city staffers will be on the lookout before the game at Cowboys Stadium for any sign of ambush marketing efforts, with strict orders from the NFL to put a stop to it. Meanwhile, contractors building facilities for the 2012 Summer Olympics have been banned from talking publicly about facilities they are building for six years and the Olympic Delivery Authority (ODA) is legally permitted to search their offices if they suspect such information has been leaked. At such major sporting events, the once quaint game of cat-and-mouse that advertisers played when trying to stage some ambush marketing has now morphed into something very different, an act that is viewed as close to illegal by the host venues and organizations.
It's a Popular Concept
Nevertheless, the term "ambush marketing" is on everyone's lips these days, so much so that it was ranked as one of the top ten most influential TV words of 2010 by the Global Language Monitor. And as long as people are being exposed to this marketing movement in this sort of context, a number of advertisers will continue to be willing to run the risk of incurring fines and offending fellow advertisers that have paid big bucks to be the exclusive advertisers for their brand type at a large, global audience event.
Prime Example
One of the cleverest examples of ambush marketing at the 2008 Beijing Summer Olympics was the TV ad campaign put forth by Subway starring Michael Phelps. From afar, they were able to overshadow to a certain extent the official fast food sponsor of the games, McDonald's. On site in China, 26% of survey respondents thought Subway was directly associated with the games, all because of the Michael Phelps TV ad campaign.
Resources
Dallas Morning News – "Dallas Area Cities Expect to Recoup Most Super Bowl Costs", September 21, 2010, Retrieved September 22, 2010 from http://www.dallasnews.com/sharedcontent/dws/news/localnews/stories/DN-superbudgets_20met.ART0.State.Edition1.33583df.html
The Engineer – "A Good Olympic Story That Needs To Be Told", September 20, 2010, Retrieved September 22, 2010 from http://www.theengineer.co.uk/a-good-olympic-story-that-needs-to-be-told/1004977.article
NDTV.com – "BP Spillcam Most-Used Word on TV, Lady Gaga 13th", September 19, 2010, Retrieved September 22, 2010 from http://www.ndtv.com/article/world/bp-spillcam-most-used-word-on-tv-lady-gaga-13th-53138
MoreThanTheGames.com – "London 2012: One in Five Olympic Meals Will Be a McDonald's", September 17, 2010, Retrieved September 22, 2010 from http://www.morethanthegames.co.uk/london-2012/1712495-london-2012-one-five-olympic-meals-will-be-a-mcdonalds