Can Acid Reflux Cause Back Pain?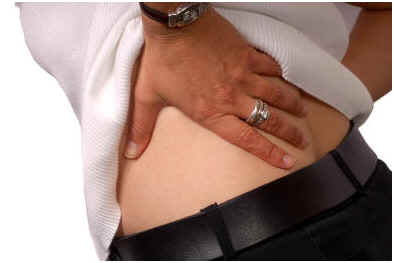 ANSWER:
Acid reflux CAN cause back pain.
More Info: Many patients who suffer from acid reflux disease experience common symptoms. Most often, these symptoms consist of heartburn, a severe pain within the middle of their chest and a burning sensation in their esophagus. There are patients who have complained of a serious pain or stabbing feeling that runs from the middle of their back, up their neck. There have been cases of patients who have gone to their doctor for a backache that does not go away, only to find that it is caused by acid reflux disease that has gone undetected. The patient has said that they thought that it was a back condition because unlike the burning sensations and pain that are described with acid reflux disease, the pain is more sharp and pressure-like.
Often times if a doctor is examining a patient who has back problems and is suffering from other acid reflux disease symptoms, the doctor will ask the patient to chart when their back pain occurs. If the back pain is occurring after meals or in conjunction with heartburn, often times this is a result of acid reflux disease. In this event, a doctor can treat this by targeting the acid reflux disease with medications and diet, which will usually take care of the problem.
If however, after a few weeks of treatment and there are no positive results, this could be a sign of a more serious medical problem that requires more testing and medical attention and treatment.
Resources
"Heartburn, Gastroesophageal Reflux (GER), and Gastroesophageal Reflux Disease (GERD)." National Digestive Diseases Information Clearinghouse. N.p., n.d. Web. 19 Aug. 2010. http://digestive.niddk.nih.gov/ddiseases/pubs/gerd/.
"Reflux." Penn State Hershey. N.p., n.d. Web. 19 Aug. 2010. http://www.hmc.psu.edu/healthinfo/r/reflux.htm.