Can Drinking Soda Cause Acne?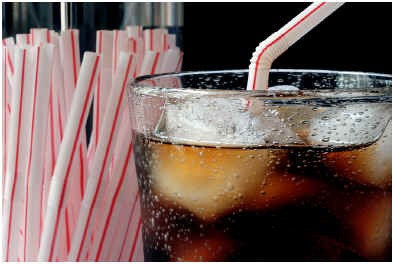 When it comes to causing acne, hormones are the primary culprit.  Though many experts balk at the idea that dietary considerations play a role in acne flare-ups, some believe that though a particular food cannot be singled out as an all-encompassing cause of acne flare-ups, an individual's sensitivity level to a particular food may play a role.  One such article appeared in the British Medical Journal singling out fizzy drinks, chocolate, nuts, and coffee as factors that have the potential to exacerbate acne. [Buxton, 41]
Drinking Soda Does Cause Acne
One expert, Dermatologist Dr. Thomas Perricone, believes wholeheartedly that the condition of your skin is directly related to the foods you eat.  Perricone contradicts many of his peers in his assertions that food does not cause acne basing his theory on the premise that the body's inflammatory response to foods is the cause of many infirmities, acne among them.  Containing nearly 60 grams of carbohydrates and 200 calories per sixteen ounces, sugary, carbonated beverages easily make his list of foods that should be avoided. [Perricone, 49]
These Experts Aren't In Agreement
In a cross-sectional study of more than 600 medical students, the majority of participants considered soda to be the major dietary factor to exacerbating acne.  Interestingly, the purpose of the study was to measure the widespread misconceptions about acne and pointed out with concern that they even exist among medical students, demonstrating that though the population believes that foods can cause acne flare-ups, the study experts do not.  [Ali, Journal of the Pakistan Medical Association]
Sensible Advice
The best advice that can be substituted for any food product that you believe is exacerbating your condition comes from dermatologist Dr. Doris J. Day in her book, 100 Questions & Answers about Acne, "If you think the chocolate makes you break out, don't eat the chocolate".
Resources
Buxton, PK. "ABC of Dermatology: Acne and Rosacea." British Medical Journal 296.1 (1988): 41. Print.
Ali, G, and et al. "Beliefs and perceptions of acne among a sample of students from Sindh Medical College, Karachi." Journal of the Pakistan Medical Association 60.1 (2010): 51-4. Print.
Perricone, Nicholas. The acne prescription: the Perricone program for clear and healthy skin at every age. New York: HarperResource, 2003. Print.
Day M.D., Doris J.. 100 Questions & Answers about Acne . Sudbury, Mass.: Jones and Bartlett Publishers, 2005. Print