Can Fire Burn without Oxygen?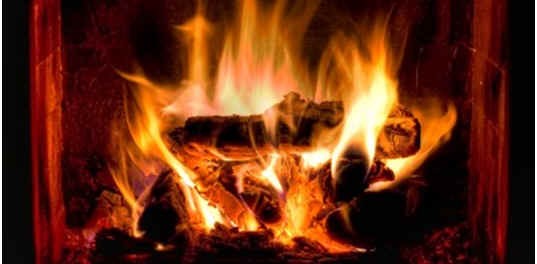 ANSWER:
Fire can NOT burn without oxygen.
More Info: Fire is a chemical process, which requires three fundamental things. They are an oxidizer, a heat source, and a fuel source. If there isn't one of these things present, then fire cannot occur. Oxygen is a type of oxidizer.
Chemical Process and Oxidation
During a chemical process, molecules rearrange themselves and take on a new form. The process results in either energy being released or absorbed. The specific process that occurs during a fire is called oxidation. Oxidation is the process where hydrogen and oxygen atoms combine with carbon and hydrogen atoms to become water and carbon dioxide. ["How Does Fire Work?" Energy Quest]
How Oxidation Occurs
Oxidation occurs differently with different substances. For example, oxidation with iron creates rust, and the process is very slow. As a result, the heat energy produced by the reaction is also very low. During times where heat cannot be released faster than it is created, combustion happens. Only when the rate of oxidation is occurring very quickly is heat produced, and it only happens during interactions with certain substances such as paper and wood.  ["How Does Fire Work?" Energy Quest]
Is Oxygen Flammable?
For fire to occur there must not only be heat but also flames or smoldering during the chemical process. Even during times when oxidation is occurring very quickly and heat is being released, no fire will occur without a fuel source. This is why oxygen is not considered flammable or a fuel source. It is only an oxidizer. [Flammability and Oxygen ." NEWTON]
Resources
"How Does Fire Work?." Energy Quest Room. N.p., n.d. Web. 17 Dec. 2012. http://energyquest.ca.gov/how_it_works/fire.html
Flammability and Oxygen ." NEWTON, Ask a Scientist at Argonne National Labs!. N.p., n.d. Web. 17 Dec. 2012.  http://www.newton.dep.anl.gov/askasci/chem03/chem03291.htm
"Why can a candle be blown out? ." NEWTON, Ask a Scientist at Argonne National Labs!. N.p., n.d. Web. 17 Dec. 2012.  http://www.newton.dep.anl.gov/newton/askasci/1993/chem/CHEM042.HTM