Can Fleas Live in Human Hair?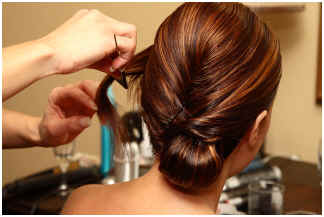 ANSWER:
Fleas can live in human hair.
More Info: The two main culprits when it comes to infestations of the Pulex Irritans, also known as the human flea, are personal hygiene and swine. Before the advent of modern standards in personal hygiene and laundering, this type of flea was commonly known to afflict humans. Since the Pulex Irritans also likes to feast on the blood of pigs, farm workers and others coming into direct contact with swine would experience infestations.
Today, the occurrence of human flea infestations is much lower. Still, the World Health Organization (WHO) reports several hundred plagues of this type annually, mostly in poor African countries, encompassing a number of difference flea species. The human flea was first mentioned in Africa in the Ethiopian region in 1868, while the first plague recorded in Tanzania, a country that to this day continues to battle infestation outbreaks of the Pulex Irritans, was in 1886. Other parts of the world found by the WHO to have recently battled human flea problems include remote portions of Central Asia and Ecuador.
In North America, fleas found in human hair are usually not living there but have rather briefly transferred from a household pet. However, in countries that encompass large areas of endemic poverty, such as Vietnam, human hair flea infestations remain a sad fact of life. A 1997-to-2006 study conducted in the Asian country found that residents were at risk because of the transference of bacteria from rodents to other animals to fleas. The study also found that seasonal weather variations played a large part in the susceptibility of the Vietnamese to flea infestations, with the February-April period being most troublesome. In the case of Vietnam, fleas were found to be a much more common pest when rainfall was at its lowest.