Can Homeowner's Insurance Drop You?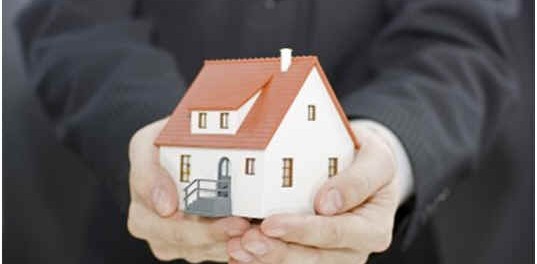 Did you know that your insurance company can drop your homeowner's insurance coverage? It's true. While an insurer must generally have a reason for doing so, they can refuse to renew your policy or raise your premiums to make it unaffordable for you to continue coverage.
Why Insurers Drop Policyholders
Insurance companies are in the business of making money. They must balance the risk of loss in their general investment account with the potential profits from collecting and investing premiums. Other policyholders also must be protected from catastrophic claims. What this means is that an insurer may drop you if you file too many claims during the year (or within a specified time frame), if you suddenly require coverage that the insurer cannot insure (i.e. due to a new addition to your home or a renovation that the insurer cannot or will not insure), or for other reasons that cause the insurer to see you as uninsurable.
Insurance companies can also reassess the risk of insuring your home based on environmental factors. For example, if your home becomes a flood zone, the insurer may drop you if it cannot take on the adverse risk of insuring in a flood zone. Since insurance companies have separate, special, policies for certain natural disasters, your insurer might offer you the option of picking up additional coverage or it might deny coverage to you altogether.
Variance in State Law
Insurance companies are regulated at the state level. While there are many similarities between states, there are also differences among states. For this reason, you state might provide for certain exemptions and requirements that would allow you to keep your coverage or make it easier or more difficult for an insurer to terminate your policy at its discretion. The insurance commissioner in your state is responsible for overseeing the regulation of the insurance company, making it impossible for one person in one state to understand how the law affects another person in a different state. For this reason, you will need to contact the insurance commissioner's office in your state to determine the rights and limitations available to you as a homeowner.
Resources
"National Association of Insurance Commissioners (NAIC) State Web Map." National Association of Insurance Commissioners (NAIC). N.p., n.d. Web. 9 Oct. 2012. <http://www.naic.org/state_web_map.htm>.
"Insurance Commissioner Jim Donelon Says Insurance Market Is Competitive Again." Nola.com. New York Times, 6 Mar. 2011. Web. 9 Oct. http://www.nola.com/business/index.ssf/2011/03/insurance_commissioner_jim_don_2.html
SmartMoney. "10 things home insurers won't say – 1 – claims & coverage – MSN Money." Money: Personal finance, investing news & advice – MSN Money. N.p., n.d. Web. 9 Oct. 2012. <http://money.msn.com/home-insurance/10-things-home-insurers-will-not-say-smartmoney.aspx>.