Can I Use Windex on My Granite Countertops?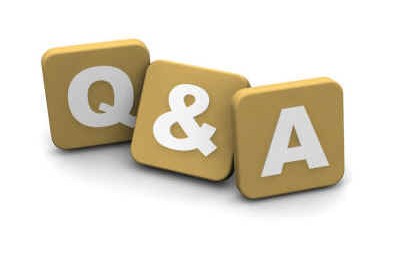 This is a tough question to answer in light of the fact that even the professionals disagree. Some say commercial household cleaners such as Windex® are perfectly safe on a thoroughly sealed granite surface; others argue that these same cleaners will slowly degrade the surface of both the sealer and the countertop surface.
It all comes down to the ingredients used in cleaning product in question.  The majority of granite fabricators, dealers, and installers that we researched suggested using a neutral pH cleaner on granite such as soap and water or a commercial cleaner specifically designed for granite countertop care.  This ensures that the homeowner is erring on the side of caution and takes into consideration that some stones are more porous than others, sealers vary in chemical composition, and the fact that it is difficult for homeowners to tell how well the sealer on their countertops is holding up and/or how much degradation has occurred.
The Experts Debate
To help you better sort out the debate and decide for yourself, we have compiled a variety of recommendations from the professionals.
Windex®
On the official Windex® website, in the FAQ section, the company takes the position that the product is great for countertops including granite.
The Granite Association
The Georgia Granite Association takes the position that any cleaner containing ammonia should never be used on a granite countertop.  Instead the association recommends using only products specifically designed to care for the stone.
http://www.georgiagraniteassociation.com/html/granite_cleaners.html
The Fabricator
Forefront Design, an independent granite and marble fabricator located in Paso Robles California, cautions not to use abrasive cleaners or detergent on the countertop as it can leave residue.  The company recommends Windex®, Simple Green®, or pH neutral stone cleaners.  They caution to always test a small area before using on the whole countertop.
http://www.forefront-design.com/forefrontfrequentlyasked.html
The Distributor
Keidel Supply Company Inc., a granite countertop distributor, advises that cleaning products that contain lemon, vinegar, or any other acid may potentially etch the stone.  They go on to caution that this includes many common liquid cleaners such as Windex®.
http://www.keidel.com/select/tops-matl-granite.htm
The Professional Cleaner
In the book Houseworks (DK Publishing, Inc), author Cynthia Townley Ewer advises to avoid using cleaning products that contain acids, such as white vinegar, and suggests cleaning granite with warm water and a few drops of dish washing liquid.
Print.
With all this contradictory advice, it is best to defer to the professional from whom you purchased the granite countertop as they will have first-hand knowledge of how porous the stone you chose is as well as what type of sealer is applied to the surface.
Resources
Ewer, Cynthia Townley. Houseworks. New York: DK Publishing Inc, 2006. Print.
"Granite Countertop Care and Cleaning." Granite Countertops, Granite Tools, Granite Slabs, Granite Information. N.p., n.d. Web. 29 Apr. 2011. <http://www.georgiagraniteassociation
"Granite Countertops – Keidel, Bath, Plumbing, Kitchens, Cincinnati, OH." Keidel Plumbing, Bath, Kitchen, Cabinetry, Appliances – Cincinnati, OH. N.p., n.d. Web. 29 Apr. 2011. <http://www.keidel.com/select/tops-matl-granite.htm>.
" Answers to Frequently Asked Questions about Windex®." Get a streak-free shine with Windex® glass and multi-surface cleaners. N.p., n.d. Web. 29 Apr. 2011. <http://www.windex.com/faq/>.