Can Laminate Flooring Be Sealed?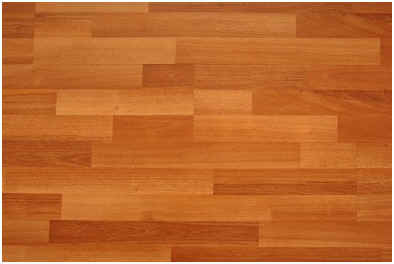 Laminate floors are made of an inner wood core (sawdust, shavings and chips) and an outer water-resistant layer, which can withstand scratches, pressure and pounding. These floors are assembled using the tongue-and-groove snap system, which creates seams that are vulnerable to water seepage. You might want to waterproof these seams and edges when they are in contact with appliances, doorways and walls.
Fluid Spills Can Ruin Your Floor
There are many sources for spills on your beautiful laminate flooring: cooking, bathing, weather (rain or snow), children or pets. It is almost guaranteed that there will be moisture, drips, splashes, splatters and spills from various liquids falling onto your floor. When you spill fluids, you should wipe them up as soon as possible to prevent swelling, warping and buckling.
Sealing Is Important for Laminate Floors
Water leaking from upper resin layers to lower wood layers of your laminate flooring can lead to mold and mildew growth. Moisture accumulation could weaken or loosen up the plank connections. A sealing coat on your laminate floors protects the underlying compressed cardboard or wood byproduct layers from being damaged.
Waterproofing the Laminate Seams
The following sealants and coatings should not be used on laminate floors – stain, shellac or wax. These might damage the thin resin layer on top. Clear silicone sealants can be used to waterproof laminate floors. Laminate glue can be used for problem seams.
Sealing Edges of the Floor
When you lay down the laminate flooring, you need to leave a 1/4 inch space on the edges for expansion to prevent buckling. Once installed you will need to seal any gaps that could introduce water or moisture to the laminate layers by using 100% mildew-resistant silicone sealant around appliances and plumbing for waterproofing in the kitchen, bathroom and laundry room.
Resources
"Pergo Installation Essentials Guide for Laminate Flooring." Pergo. Pergo. Web. 2010. http://na.pergo.com/Images/how_to/Install_Essentials_Guide.pdf.
"Transition Strips." Flooring, Ceiling and Cabinet Products by Armstrong. Web. 09 Nov. 2010. http://www.armstrong.com/commflooringna/transition-strips.html.