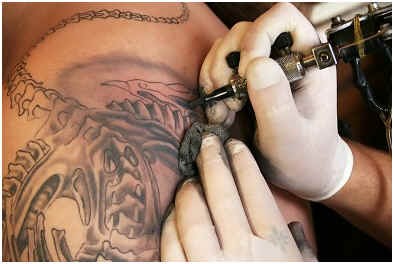 ANSWER:
Nurses can only have tattoos visible to the public based on employer's policies.
More Info: Jobs and tattoos depend solely on the employer and their written policies on appearance in the workplace.  One establishment may overlook tattoos where another prohibits displaying them.  In most cases, they simply need to be covered.
Can My Employer Fire Me for a Tattoo?
Employers are allowed to have grooming and appearance guidelines as long as they are fair and do not discriminate based on categories that are protected by the law such as age, gender, race, religion, disability, or national origin.  The employer must implement a grooming and appearance policy with clearly stated standards as well as disciplinary actions for violators.  So, if your employer has clearly prohibited visible tattoos and piercings, and you get one, you could be terminated. ("Grooming and Appearance Policy", fentonkeller.com)
Why Does My Employer Care?
For many companies, their public image can financially make or break them.  If a tattoo is visible to a company's clientele, they can arguably make a claim that it can potentially hurt the company's image or interfere with public relations. ("Can You Be Fired because of Your Tattoos?", Lawyers.com)  So before you decide to don those scrubs and show off that new tattoo, be sure to review your employee handbook to fully understand what the company's policies are regarding tattoos and continued employment.
Resources
[1]" Can You Be Fired because of Your Tattoos? – Lawyers.com." Labor & Employment Lawyers – Legal Information – Lawyers.com. N.p., n.d. Web. 8 Mar. 2012. <http://labor-employment-law.lawyers.com/wrongful-termination/Can-You-Be-Fired-because-of-Your-Tattoos.html>.
[2] "Grooming & Appearance Policy." Fenton & Keller, A Professional Corporation. Monterey California attorneys and law office home page.. N.p., n.d. Web. 8 Mar. 2012. <http://www.fentonkeller.com/resources/ workplace_law/2010/march_2010_grooming_and_appearance_policy.htm>