Can QuickBooks Run on iPad?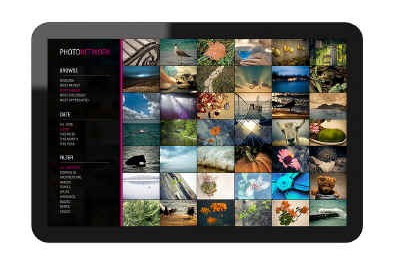 ANSWER:
You can run QuickBooks on an iPad.
More Info:  You can easily access QuickBooks on an iPad by installing and running the QuickBooks Connect Mobile Application.
How Can I Access or Use QuickBooks on My iPad?
Accessing QuickBooks on the iPad is a simple and straightforward approach. First, download the app from the App Store and enter any necessary account information. Then, launch the app from the home screen. At this point, you are able to leverage all of the features available in the mobile version of QuickBooks. While this is not as full-featured as the desktop version of QuickBooks, it will provide you with many of the basic tools necessary to complete your job. Pending on your circumstances, it may even eliminate your need for a laptop. The app is constantly being upgraded, so if there is a feature that you or your business specifically needs, contact the developers and they may be able to add it in a subsequent update.
What Are the Options to Access QuickBooks for Mobile Devices?
There are a number of ways to access QuickBooks from a Mobile Device. You can download a dedicated iOS app in the App Store. There are also web apps available, which can provide services such as online bill pay and credit card processing, among many others. These are all web apps that you can access via standard compliant browsers (typically, mobile browsers meet these requirements). There are also additional apps, which can track and itemize your expenses so you can have an overview of spending and optimize for the future. The combination of web apps and iOS apps prove to leverage QuickBooks as a prolific mobile accounting tool.
Resources
"QuickBooks Mobile for iPhone, iPod touch, and iPad on the iTunes App Store." Apple – iTunes – Everything you need to be entertained. N.p., n.d. Web. 11 July 2011. <http://itunes.apple.com/us/app/quickbooks-connect/id393232373?mt=8>.