Can Reflexology Help with Weight Loss?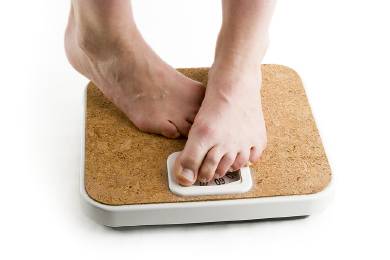 ANSWER:
Reflexology CAN help with weight loss.
The amount of scientific research that has been done to test the effectiveness of reflexology is currently quite limited. However, one study in China did find that the performance on patients of reflexology, combined with the application of magnetic beads of acupuncture pressure points, helped relive some common symptoms associated with obesity.(1)
Digestion, Hyperventilation
The Chinese research was presented in 1996 and involved the study of 32 patients. For 20 days, each subject was given a 30-minute foot massage and had magnetic beads pressed to acupuncture points on their ears three to five minutes daily, for periods of two minutes at a time.
The most effective result of this reflexology was found in the areas of hyperventilation, cardiac problems, and digestive difficulties. Patients in the group with any of these symptoms found 100% relief across the board. Though the sample of patients here was small, it is still a significant finding in support of the effectiveness of reflexology to combat obesity symptoms.
Buyer Beware
The most reputable of reflexologists will never claim that their Asian-inspired kneading practice leads directly to weight loss. At best, they may claim that it can help control some food cravings.
Still, the marketplace is full of false promises and flimsy anecdotal evidence. A former Reader's Digest editor now involved in the production of diet management software decided to investigate one of these products for himself.(2) Called "Slim Slippers", these soft-material shoes are designed to apply pressure to the right foot zones and lead to miraculous weight loss.
The slippers were introduced to the United States from China by an enterprising California individual, Thia Smith. She tried them after a friend of her boyfriend was introduced to a pair directly from the factory where they are manufactured in China.
Despite the many weight loss testimonials on the Slim Slippers website, the ex-journalist found no benefit after doing his own personal study. In fact, he wound up gaining three pounds.  Though far from scientifically sound evidence that it doesn't work, it does indicate that what supporting evidence does exist is contradictory.
Resources
(1) American Academy of Reflexology – Reflexology Research: Obesity, Retrieved August 14, 2011 from http://www.reflexologyresearch.net/ReflexologyObesityResearch.shtml
(2) QuackWatch.org – "Slim Slippers: A Precautionary Tale", Retrieved August 14, 2011 from http://www.quackwatch.org/01QuackeryRelatedTopics/PhonyAds/slim.html