Can You Die from Acid Reflux?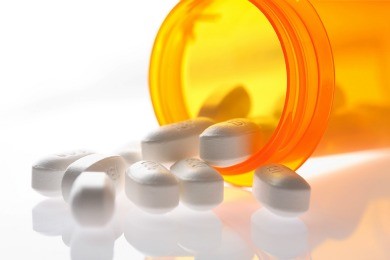 ANSWER:
Acid reflux is a benign condition and oftentimes will not lead to death.
According to one study conducted by Nicholas J. Talley and G. Richard Locke, III, there is no difference between the survival rates of individuals who suffer from acid reflux symptoms, specifically heartburn, and those who do not.
The results of the study, which was published on September 26, 2007, in the Journal of Gastroenterology, show that compared to individuals with no heartburn, the individuals with daily heartburn did not necessarily have an increased risk of death.
In fact, the results of the study show that those individuals who experienced weekly and infrequent heartburn had better chances of survival. To explain this, the authors of the study Talley and Locke III propose that perhaps the reason individuals who experience weekly and infrequent heartburn have better survival rates than those who do not experience any heartburn symptoms at all is because of the lifestyle changes that individuals with acid reflux symptoms undertake.
Complications Resulting From Acid Reflux
As mentioned earlier, acid reflux is a generally benign condition and will rarely lead to cases of death. However, there have been cases where acid reflux progressed into esophageal cancer because of the cellular changes caused by acid reflux.
Managing Acid Reflux
Because the symptoms of acid reflux tend to damage the esophagus over time, acid reflux treatments focus on targeting the said symptoms to give the esophagus the opportunity to heal itself. There are several kinds of medications that are prescribed or available over-the-counter to remedy the symptoms of acid reflux.
Over-the-counter antacids are available to neutralize stomach acidity to reduce the irritation caused to the esophagus during an acid reflux attack. H2 blockers, on the other hand, prevent the production of stomach acid. Proton pump inhibitors suppress the molecules that are responsible for the release of stomach acid.
If the patient's acid reflux is so severe that regular medications and lifestyle changes are no longer effective, doctors will recommend that the patient undergoes a fundoplication procedure. This procedure prevents the occurrence of acid reflux and repairs Hiatal hernias.
Resources:
Talley, Nicholas J., Richard G. Locke, M. McNally, Cathy D. Schleck, Alan R. Zinsmeister, and Joseph L. Melton. "Impact of Gastroesophageal Reflux on Survival in the Community." The American Journal of Gastroenterology 103.1 (2008): 12-19. Print.

"No Link Between Acid Reflux And Survival, Study Finds." Science Daily: News & Articles in Science, Health, Environment & Technology. 3 Jan. 2008. Web. 24 Jan. 2012. .