Can You Get Pregnant with Endometriosis?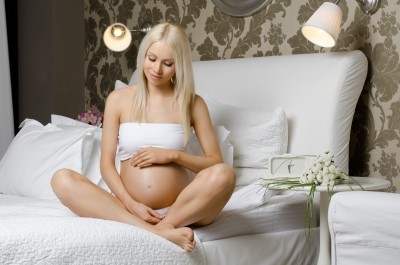 ANSWER:
You CAN get pregnant with endometriosis.
More Info: For many women with endometriosis, the question of "Can I get pregnant" is very much on their minds. Simply put, yes you can still get pregnant, although it may be more difficult than if you did not have the condition. Only 4 to 22 percent of women who are fertile have endometriosis versus 21 to 44 percent of infertile women. ["Endometriosis fact sheet"  womenshealth.gov]
Fertility and Endometriosis
It is possible that endometriosis can make a woman less fertile. Some think it may have to do with the inflammation that women face with the condition. There are anti-inflammatory medications that are being researched in regard to this important aspect.
Endometriosis and IVF
IVF is a good option that many women with endometriosis can choose. Success rates are about 50 percent of the success rates of women without the condition. But the assistance can help some women achieve pregnancy when they would not otherwise.  ["Endometriosis fact sheet"  womenshealth.gov]
The symptoms of endometriosis may go away until after the baby arrives. This is great news to some women, knowing they will have a short downtime of its signs and symptoms. While the best advice is to start early if you suffer from the condition, there are things that can be done to increase your chances of having a child. A quick talk with your doctor can give you all the options available to you and your unique health condition.
Resources
"Endometriosis fact sheet | womenshealth.gov ." womenshealth.gov . N.p., n.d. Web. 23 Oct. 2012.  http://womenshealth.gov/publications/our-publications/fact-sheet/endometriosis.cfm

"Endometriosis fact sheet | womenshealth.gov ." womenshealth.gov . N.p., n.d. Web. 23 Oct. 2012.  http://www.healthywomen.org/content/article/endometriosis-and-pregnancy