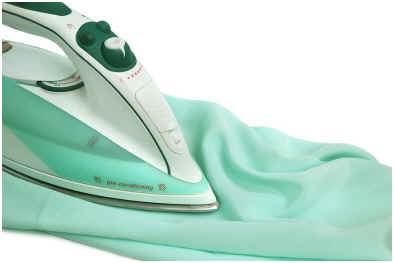 ANSWER:
Yes, you can iron cotton.
More Info: Cotton fabric garments readily wrinkle so ironing will likely be necessary.  The best way to iron cotton is to iron when the garment is still slightly damp and the wrinkles have not set in.  Turn the garment inside out and iron on a warm to high setting.  Cotton blends will require a lower heat setting. The garment's care label will take into consideration all blends and treatments and will usually offer ironing instructions.
Laundry Facts
Recent surveys conducted by Cotton Incorporated, the organization funded by cotton growers to "increase the demand for and profitability of cotton through research and promotion", discovered some interesting facts about the laundering habits of consumers.
Did You Know…. 95% of consumers wash their own apparel and of those 70% learned how to do laundry from their mothers.
Did You Know…. 60% of consumers that do their own laundry use one detergent.  Of those that use more than one detergent 25% choose detergent based on price, 26% choose based on type of load, and 10% choose their detergent based on the health needs of someone in the home.
Did You Know…. A whopping 95% of consumers that do their own laundry use other laundry products as well.  Fabric softener is the most popular with 56% of consumers using it, while 30% choose dryer sheets instead.  Good old fashioned starch is still in use today with 19% of consumers who do their own laundry using it.
Did You Know…. Even though 67% of consumers claim to read the care label on garments prior to washing, fewer than half heed the water temperature recommendations. A whopping 87% of consumers blame their care mishaps on the retailer or manufacturer even when care instructions weren't followed.
Resources
"Shirts and Blouses." Lands' End | Corporate Clothing | Business Clothing. Web. 02 Nov. 2011. <http://ocs.landsend.com/cgi-bin/ncommerce3/ExecMacro/corpsales/CSM_HTML_CARE_SHIRTS_BLOUSES.d2w/report?store_name=corpsales>.
"Understanding Consumers' Expectations About Laundering." Cotton Incorporated. N.p., n.d. Web. 8 Nov. 2011. <www.cottoninc.com/SupplyChainInsights/Consumers-Expectations-About-Laundering/Consumers-Expectations-About-Laundering.pdf>.