Can You Lay Artificial Turf on Concrete?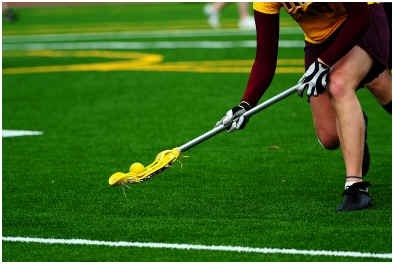 ANSWER:
You CAN lay turf on concrete.
More Info: Concrete is one of the many acceptable surfaces to lay artificial turf and synthetic grass.
What Is Artificial Turf?
Artificial turf is a surface made with a variety of synthetic fibers made to look like natural grass.  First introduced by David Chaney, a researcher at the North Carolina State University College of Textiles, the first artificial turf was installed in the Astrodome, in Houston, Texas in 1966.
Today's artificial turf has evolved a long way from the hard, bristly turf of yesterday.  Modern turfs have introduced synthetic grass blades that are softer and silkier, and in many applications the sand base, which ultimately compacts and hardens, has been replaced with a cushiony rubber base.
How Do You Maintain Artificial Turf?
Artificial turf has many advantages especially in terms of maintenance.  Unlike an expansive natural lawn, artificial turf does not require watering, trimming, or fertilizing.  It can withstand heavy wear, which is why it is optimal for sports field surfaces, and does not require sunlight so it works well in areas that are normally difficult to grow grass.
It also has its disadvantages.  Artificial turf is synthetic and can be made with chemicals that aren't environmentally friendly.  This can cause issues with water runoff and replacement.  There is also some concern about the toxicity to the exposure to the recycled rubber tire crumbs used on these surfaces.
Resources
"Synthetic Grass and Artificial Turf Info – www.asgi.us." ASGi | Association of Synthetic Grass Installers – Artificial Grass & Synthetic Turf Market Info and Industry Support. N.p., n.d. Web. 3 Nov. 2011. <http://www.asgi.us/51.htm>.
"Artifical Turf Solutions History and Development." Dow. N.p., n.d. Web. 4 Nov. 2011. www.dow.com/artificialturfsolutions/football/history.htm
"Synthetic Grass and Artificial Turf | History | Austin, TX | Texas Custom Turf." Artificial Turf and Grass | Texas Custom Turf | Austin. N.p., n.d. Web. 4 Nov. 2011. <http://texascustomturf.com/history-of-synthetic-grass>.
"EHHI :: Exposures to Recycled Tire Rubber Crumbs Used on Synthetic Turf Fields, Playgrounds and as Gardening Mulch." Environment & Human Health, Inc.. N.p., n.d. Web. 4 Nov. 2011. <http://www.ehhi.org/reports/turf/health_effects.shtml>