Can You Paint Over Water Damage?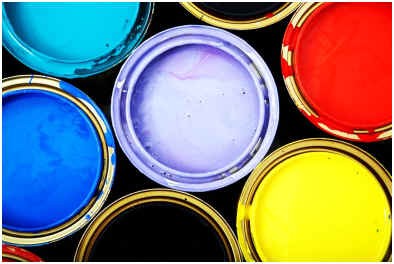 ANSWER:
You can paint over water-damaged areas in your home in some cases.
More Info: If your home has had minimal water damage to the sheet rock and the water has not warped the surfaces, you may be able to simply paint over the area. Even if the water has left peeling paint or an unsightly stain, you may still be able to fix the surface.
Prepare the Surface
First, let the sheet rock dry thoroughly before beginning to paint. Then, determine if any surface repair needs to be done. If the paint has bubbled or peeled, you may need to use sand paper to lightly sand the surface of the sheet rock in order to make the area level. After you have sanded the area, clean the excess dust off the sheet rock surface using a damp cloth.
Paint with Primer
Once the sheet rock area to be repaired is dry and clean, apply a coat of stain coating primer. Kilz® is one such primer, but you may be able to find other products in your area. The purpose of the primer is to seal in the stain instead of allowing it to bleed through the sheet rock and affect the surface after you paint. Next, allow the stain coating primer paint to thoroughly dry.
Paint over the Water Damage
After the stain coating primer has dried, paint over the water-damaged area using interior house paint. In order to make sure that the stain is thoroughly sealed, use at least two coats of paint.
Resources
Fix it fast & easy!: America's master handyman answers the most asked "how to" questions. 0: Master Handyman Press, Inc. ;, 19961991. Print.
Painter's handbook. Sydney: Craftsman, 1987. Print.