Can You Remove Skin Tags at Home?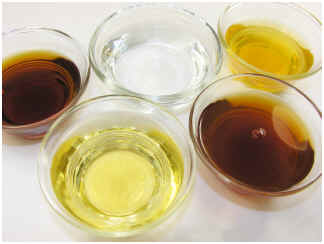 Most cases of skin tags or acrochordons are benign and should therefore not be a cause of worry. They are generally not harmful to your health nor are they contagious. However, you might find that you want to have your skin tags removed if they become unsightly or uncomfortable. And because they are considered by most insurance companies as a cosmetic procedure, a skin tag removal procedure may not be covered by your health insurance. Luckily, skin tags can easily be removed at home if they are manageable and not yet advanced in size.
Folk Remedies
Although not recommended by medical doctors, a common home remedy for skin tags is its removal using a piece of string. This method involves the tying of the excess skin with the said string, with the objective of cutting off the flow of blood to the skin tag. Others use whatever material is available at home such as dental floss or thread. Some even use their hair strands. By doing so, the skin tag will fall off naturally after a week or so.
This method is not recommended however if a medical specialist has not examined your skin tag and crossed out the possibility that it might be malignant or another kind of growth.
Kitchen Remedies
Others meanwhile have found it helpful to apply ingredients that can be found in the kitchen to the affected areas of their skin. These kitchen remedies include applying apple cider vinegar, baking soda mixed with water, dissolved aspirin and dandelion root juice to the skin tags for a sufficient amount of time to dry off the excess skin so that it will fall off naturally.
D-I-Y Surgery
Many people resort to a do-it-yourself surgery procedure involving cutting off the excess flesh with a pair of scissors. This method is not recommended as it carries many risks including infection and accidental injury to nearby body parts.
Resources
"Dermatology Online Journal." Dermatology Online Journal. N.p., n.d. Web. 6 Aug. 2010. http://dermatology.cdlib.org/.
"Pri-Med Patient Education Center – Skin Tag (Acrochordon)." Patient Education Center: health information, medical news, physicians. N.p., n.d. Web. 6 Aug. 2010. http://www.patientedu.org/aspx/HealthELibrary/HealthETopic.aspx?cid=211177.
"Pedunculated or sessile, skin tags are harmless little flaps of excess flesh – Healthy Skin – myTELUS health." Home – myTELUS health. N.p., n.d. Web. 6 Aug. 2010. http://health.mytelus.com/channel_health_news_details.asp?news_id=17281&channel_id=2003.