Choosing a Business Entity for Your Home Based Business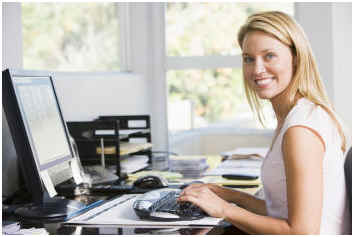 In order to start a home based business there are several steps that must be fulfilled. The legal steps to establishing a business depends upon the type of business, the service or product offered, the size of the establishment and the state of incorporation. To incorporate in any state the business owner can contact an attorney online or in the state where the business will be located primarily. The attorney can advise the business owners of tax shelters and home based operating laws. Alternatively, the new business owner can complete the process by reading literature and contacting the Secretary of State where the business will be primarily conducted.
Choosing a Business Entity
Before you start a business, it's important to decide how your business is going to legally operate. There are basic forms of ownership to choose from, each with advantages and disadvantages including sole proprietorship, partnerships, corporations, and limited liability companies. There are also special structures including non-profit organizations. The set up process is slightly different for each as well as the tax responsibilities and requirements.
Sole Proprietorship
The sole proprietorship is the easiest and most inexpensive business structure to form. Simply open the doors and you are a sole proprietorship. In this business structure, the owner can freely transfer business property or dissolve at will, claim profits and losses on personal income tax forms and can begin business with very little, if any legal paperwork. The disadvantages to a sole proprietorship are that the owner is personally responsible for all debts against the business so business financial problems are not separated from personal finances. This places all finances at risk.
Partnership
The partnership structure is similar to the sole proprietorship with the distinction that two or more owners pull together to start a business. Revenue flows directly to the individual personal tax return and all debts and profits are shared. It is very important in the partnership structure that very clear rules are established and are legally binding since any action from any partner places legal liability on all partners.
Corporations
Corporations provide more structure and separate a business from personal finances and assets, but also require a higher investment in time and money. As an example corporations are required to file Articles of Incorporation. In general for the LLC, S-Corporation, and C-Corporation, Articles of Incorporation must be filed with the designated state office. The fees will vary depending upon the state of operation, but usually range from $25 to $1000. Each business must establish a corporate name, corporate bylaws, officers, and a board of directors. The corporate bylaws should contain information focusing on measures to protect officers or directors from liability. While it varies from state to state, typically a primary agent or CEO must be established to represent the corporation. If deemed necessary, an initial meeting must be held with the board of directors. Stock certificates should be issued to the shareholders of the corporation, if appropriate for the business type. Additionally, any licenses or permits specific to the particular business established must be obtained. An Employer Identification Number (EIN) is necessary for tax purposes.
Limited Liability Corporation
LLC is an unincorporated business association. This type of entity protects its members personal credit from business debts. The LLC also possesses pass-through income taxation. Single owner businesses, generally, opt for this type of association because the laws are structured favorably for individuals.
S-Corporation
A S-Corporation is not liable for United States Federal Income taxes. Each individual or shareholder is required to file taxes on his or her own income tax returns. Generally, a S-Corporation does not possess more than 100 shareholders. The company can continue if the original filing agent decides to depart from the company.
C-Corporation
A C-Corporation does not possess a limit on the number of shareholders. Shareholders are taxed along with the company through a process known as double taxation. This type of entity also protects its members personal credit from business debts.
Non Profit Organizations
Non-Profit or 501(c)3 are tax-exempt organizations that provide a service or product for the public.
Establishing a non-profit requires a one to two sentence mission statement should be formulated to express to the public the organization's purpose. Then, a Board of Directors should be established. At least three of the members should have an expertise in the organization's field of interest.
Contact the Secretary of State, the Attorney General, or the organization's attorney to file the Articles of Incorporation. Laws and fees vary from state to state. Be certain to review the laws for establishing a 501(c)3 in the given state thoroughly to avoid costly mistakes that may cost the organization in the future. Draft bylaws with the help of an attorney to limit the liability of the investors or members.
Develop a budget, an accounting system, and record keeping system. Determine what paperwork is required by the given state to remain in good standing. File for 501(c)3 status by obtaining Form 1023 and Publication 557 from the IRS office. The fees are typically dependent upon the organization's budget and size. Use Form SS-4 to apply for the Employer Identification Number (EIN) for tax identification purposes.
To file for state and local tax exemption from income, sales and property taxes, contact the state and/or local Department of Revenue and municipal clerk's office. Obtain all appropriate licenses or permits associated with charitable solicitation laws. Often nonprofits receive reduced postage rates on bulk mailings. Therefore, apply for the nonprofit mailing permit (Publication 417) through the United States Postal Service.