Choosing the Right Hair Color for You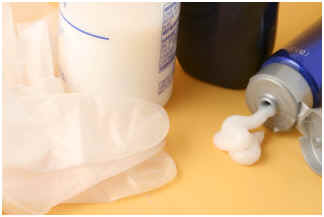 Choosing the right hair color for you can be one of the most important ingredients in looking your best, and it's much more difficult than just going with your favorite star's color. The right hair color will enhance your skin and eyes, while the wrong one can end up making you look sallow or washed out. Here are some tips for choosing the perfect hair color.
Should You Color at All?
If your hair is still the same color it was when you were in your late teens, you may not want to dye your hair at all. Once you dye your hair the first time it can be very difficult to ever reclaim your natural color.
What Is Your Skin Tone?
Pale skin can work with almost any hair color, depending on your eye color and the underlying tint of your skin. If you have fair skin with a pink blush and blue, gray, or light green eyes, you're probably best suited for neutral blondes such as ash or honey. If you have fair skin with a golden undertone and hazel or brown eyes, avoid bright colors and instead go for warmer colors such as red or auburn. Olive and darker skin tones look best with dark brunette or black hair, but golden blonde or rich red can also work.
What Clothing Colors Do You Look Best In?
If you look best in autumn colors such as red, orange, and golden yellow, and you have green or hazel eyes, you may look best with a warm hair color such as golden blonde or auburn. If your best colors tend to be bright hues such as fuscia, royal blue, and emerald green, and you have blue or gray eyes, hair colors such as platinum blonde, ash blonde or brown, or true black will compliment you. If you look best in colors like true red, aquamarine, and grey, and you have brown eyes, you should stick to neutral hair tints like sandy blonde or medium brown.
Do a Test Run
It's almost impossible to know how any particular hair dye will interact with your hair. Make sure to take a trial run with a few strands of your hair pulled from the nape of your neck. If you like the result, proceed. If you don't, try another dye a few shades lighter or darker than your first choice.