Diet for Acid Reflux Sufferers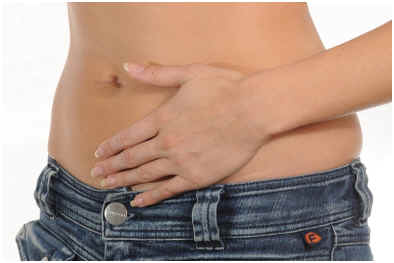 This simple diet for acid reflux sufferers is just an example of a meal plan that can be formed to help avoid a particular set of food triggers and still get the nutrition necessary for healing for the acid reflux pain. Use flavorings that the stomach can tolerate.
Breakfast Starts the Day Healthy
A bowl of warm oatmeal, a glass of skim milk, an omelet made from egg whites, and a bowl of mixed berries makes a simple but nourishing meal. Follow with a glass of water.
A Refreshing Mid-morning Snack
An apple and a glass of water will tide one over until lunch.
A Lunch of Soup and Salad
A salad made with fresh greens, toasted croutons, and grilled skinless chicken breast cut into strips is accompanied by a bowl of broccoli-cheese soup made with fat-free milk and part-skim cheese. Eat this meal with a glass of water.
A Mid Afternoon Snack
A banana and a glass of water are eaten for a snack.
Dinner, the Big Meal of the Day
A salad of lettuce topped by a scoop of fat-free cottage cheese starts this dinner. An entrée of roast beef, with sides of steamed rice and steamed green beans, and some carrot and celery sticks, are eaten followed by a glass of water. A slice of cantaloupe for dessert finishes the meal.
A bedtime snack brings the day to a healthy close.
This snack is just a cup of nonfat peach yogurt, a rice cake, and a glass of water.
A diet for acid reflux sufferers must be followed as closely as possible with few or no extras in order to control acid reflux. Choose one serving of food from each group for each of the three main meals. Separate from each meal a serving or two to eat as a snack before the next meal, or as a bedtime snack. This effectively makes six small meals instead of three large meals. Drink a glass of water after each of the six meals.
Meats and other protein sources. Lean ground meat, London broil, brisket, roast beef, ground turkey, turkey bacon, skinless chicken breast, and ham, and other roasted or boiled meats are all good in a lunch or dinner entree. Seafoods which do not cause the individual to suffer acid reflux may be eaten. Possibilities are baked salmon, mackerel, or other fish, and tuna packed in water.
Dairy products. Lowfat or nonfat milk, and cheese made from these; nonfat light yogurt; feta and goat cheese, low-fat cream cheese and cottage cheese are good for acid reflux sufferers.
Vegetables. Vegetables steamed or boiled, without butter. All vegetables except those which specifically trigger acid reflux in the individual. Possible vegetables are greens, celery, cauliflower, beans, broccoli, cabbage, carrots, and baked potatoes.
Fruits and their juices. Apples, apple juice, applesauce, bananas. Fruits which are not citrus and do not specifically trigger acid reflux in the individual. Possible fruits are grapes, strawberries, blueberries, peaches, plums, pineapple, cranberries, grapes, and other fruits that do not have a sour taste.
Grains and breads. Oatmeal, rice, rice cakes, hot and cold cereals. Avoid bread, cakes, crackers, and other baked goods which are made with butter, oil, or other fats.
Resources
"Gastroesophageal Reflux Disease Diet." West Shore Endoscopy Center's Web Site. N.p., n.d. Web. 19 Aug. 2010. <http://www.endowsec.com/pated
"Five Steps to Reducing Acid Reflux / GERD / Heartburn." Learn How to Eat Healthy with Healthy Recipes from Dr. Gourmet. N.p., n.d. Web. 19 Aug. 2010. http://www.drgourmet.com/gerd/index.shtml.
"Acid Reflux Diets | Methods." Gerd Diet | Home. N.p., n.d. Web. 19 Aug. 2010. http://www.gerddiet.net/Methods/acid-reflux.html.