Difference between Gel Nails and Acrylic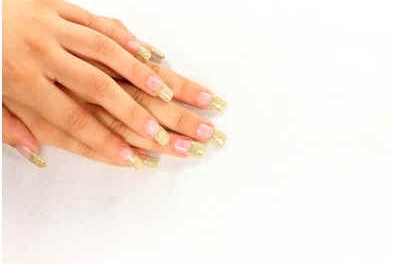 length in the nail, which subsequently makes them stronger. Gel nails have no odor, which is definitely a bonus to some. They can also be put on over either natural nails or artificial tips.
Other differences between gel and acrylics include cost, range and flexibility. Acyclic nails are must harder than gel and are therefore less flexible. After acrylic nails are removed, an indentation is left in the real nail, as a result of the artificial. With gel nails, there is no indentation or impression left over. Cost is another factor to consider when deciding whether to go for acrylics or gels. Gels are a more expensive option of artificial nail than their acrylic counterpart.
According to Lawrence Gibson, M.D. of the mayoclinic.com, artificial nails, for the most part, are safe and will not hurt your real nails. However, in some cases a nail infection can result when moisture gets into any spaces between the artificial and real nail. In some rare instances, contact dermatitis, which is an allergic reaction, can result from components used in the artificial nail process.
No matter what type of artificial nail process you decide is right for you, make sure that you find a reputable salon. It is important that you do not wait too long in between nail fills. Some of the ingredients that are used in artificial nails are flammable and care should be taken when around any heat source, such as flames, stoves and curling irons.
When going to the salon to have either your acrylic or gel nails applied, keep in mind the duration that you are planning to have your nails. If you don't plan to maintain them for a longer time period or are only getting them for a special occasion, then the cost difference between the two might be more of an important factor. There is no right or wrong artificial nail type to get, what matters most is your preference.