Does Acupuncture Work for Back Pain?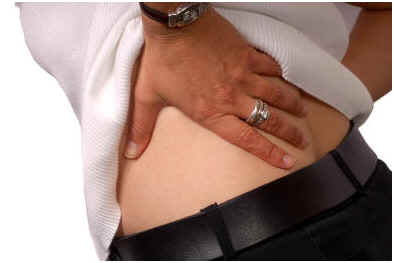 ANSWER:
Twelve studies to date confirm that acupuncture does work for back pain.
More Info: Back pain sufferers may already have the answer that researchers are continually attempting to substantiate. An estimated 3 million American adults turn to acupuncture as a treatment for back pain. This fact makes back pain the leading reason for complementary and alternative health use. [1]
Positive Back Pain Acupuncture Studies
Numerous studies have been conducted to determine the effectiveness of acupuncture for back pain relief that have indicated positive results. Possibly the strongest supporting evidence comes from a study published in the Archives of Internal Medicine.  Researchers from the Department of Complementary Medicine, School of Postgraduate Medicine and Health Science, University of Exeter compiled randomized control trials for any type of back pain and conducted a meta-analysis to establish the effectiveness of acupuncture as an alternative treatment.  The analysis included twelve trials and concluded that acupuncture was superior to various control interventions. [2]
How Acupuncture Works to Relieve Back Pain
According to this ancient Chinese practice, the body contains a life force called Qi flowing throughout the body keeping all systems in balance.  Illness or pain occurs when any of the 2000 points along this life force become blocked.  Acupuncture is the practice of inserting of needles along these points to stimulate the flow of Qi.
There are several Western theories as to why this is often effective.  Some experts believe that the stimulation of acupuncture may induce the body to produce opiate receptors such as serotonin, endorphins, and acetylcholine, which naturally block pain. [3]  It also seems that the recipients' attitudes affect the perceived outcome of the procedure. Those that believe it will work, experience greater positive outcomes. [4] Studies using magnetic resonance imaging are currently underway to help experts better understand how acupuncture affects the brain. [5]
Not All Are Convinced
Though emerging research is promising, some professionals contend that many of the studies conducted are of poor quality rendering the information supporting the conclusions non-conclusive and in some cases inaccurate. Researchers from the Department of Anesthesiology, Washington University School of Medicine, St. Louis, MO put this theory to the test in a study published in the Southern Journal of Medicine. They concluded that the manner in which acupuncturists treat patients varies so considerably as having the potential to skew study results. [6]
Several studies have indicated that placebo acupuncture is just as effective as actual acupuncture leading some researchers to believe that there may be something beyond the actual needle insertion that evokes a positive pain response that is worth further investigation. [7]
Expert Opinion
Quote:   "The authors found a long-term pain-relieving effect of needle acupuncture compared with true placebo in some patients with chronic nociceptive low back pain."

Source:  Carlsson, Christer P. O. M.D., Ph.D.; Sjölund, Bengt H. M.D., Ph.D.

Acupuncture for Chronic Low Back Pain: A Randomized Placebo-Controlled Study With Long-Term Follow-Up

Clinical Journal of Pain December 2001 – Volume 17 – Issue 4 – pp 296-305

Quote:   "There are many factors involved in chronic low back pain and it is a difficult condition to cure, but acupuncture provides a good drug free treatment option to help manage pain and improve function. These two factors can be extremely helpful as you provide the patient with symptomatic relief while progressing through an active rehabilitation process in an effort to move them out of chronic pain."

Source:   Dr. Mark Molloy Acupuncture for Lower Chronic Back Pain

Drmarkmalloy.com
Resources

[1] National Center for Complementary and Alternative Medicine [NCCAM]
Acupuncture for Chronic Low Back Pain [NCCAM Research Results] http://nccam.nih.gov/research/results/spotlight/062109.htm.

[2]Archives of Internal Medicine; Ernst E.
Acupuncture for Back Pain: a Meta-analysis of Randomized Controlled Trials
1998; Volume: 158; No: 20; Pages: 2235-2241
http://www.ncbi.nlm.nih.gov/pubmed/9818803

[3] National Institute of Arthritis and Musculoskeletal and Skin Diseases
Handout on Health: Back Pain
http://www.niams.nih.gov/Health_Info/Back_Pain/default.asp

[4][5] National Center for Complementary and Alternative Medicine [NCCAM]
Acupuncture for Pain
http://nccam.nih.gov/health/acupuncture/acupuncture-for-pain.htm#science

[6]Southern Medical Journal ; Kalauokalani, D, KJ Sherman, and DC Cherkin
Acupuncture for Chronic Low Back Pain: Diagnosis and Treatment Patterns among Acupuncturists Evaluating the Same Patient.
2001; Volume 94; No: 5; Pages 486-492

[7]National Center for Complementary and Alternative Medicine [NCCAM]
Acupuncture-Like Treatments Improve Outcomes Compared to Usual Care for Low Back Pain
http://nccam.nih.gov/news/2009/051109.htm

"Efficacy of Acupuncture for Chronic Low Back Pain – Full Text View – ClinicalTrials.gov." Home – ClinicalTrials.gov. N.p., n.d. Web. 15 June 2010. <http://clinicaltrials.gov/ct2/show/NCT00065585>.