Does Homeowner's Insurance Cover Termite Damage?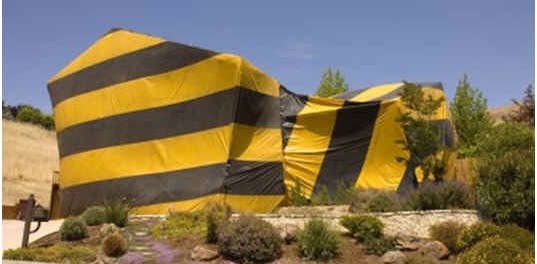 ANSWER:
Many homeowner's insurance policies do not cover termite damage.
More Info: Your coverage for termite damage depends on a variety of factors including the type of policy that you purchased and the type of damage that has occurred.  If your termite damage claim is denied, it may be prudent to seek the guidance of a legal professional.
Policies Do Not Cover All Issues
Homeowners insurance is often considered a homeowner's safety net. After all, it can cover most of the catastrophic problems that can destroy a home. Unfortunately, though, it does not cover everything. While you should always feel safe attempting to bring a claim to your insurance agency, you do have to realize that some issues simply will not be covered. Unfortunately, for most homeowners, termite damage tends to be one of the more common types of damage that is not covered by a standard home insurance policy. Though the damage itself can be great, most homeowners do have to turn elsewhere for help.
Different Policies Different Levels of Coverage
There are certain policies that can cover termite damage, but the standard insurance contract will either fail to list this sort of damage under the relevant damage types covered or will specifically exclude this sort of damage. There are a number of factors that influence this, not the least of which is the fact that termite damage often takes quite a bit of time to become apparent to homeowners. Should this sort of damage occur, you will most likely be left paying the full price for any sort of repair work that needs to be done.
Understand Your Coverage before You Need It
There are steps you can take to find out about your level of coverage. Your first choice is to check your insurance contract. If there is no language concerning termite damage to your home, you may want to contact your local insurance agent for an answer. If you are not covered, you may want to find out if there is any kind of termite damage rider that can be added to your coverage for an additional charge. The best way to avoid paying for damage, though, is making sure that you are currently covered. A quick check of your home can often prevent you from having to figure out whether or not you have the necessary insurance coverage.
Resources
"Termites & Insurance: Does Homeowners Insurance Cover Termite Damage? | Termites.com." Termites: Control, Inspection, Detection & Termite Prevention – Termites.com. N.p., n.d. Web. 23 Oct. 2012. <http://www.termites.com/treatment/insurance/does-homeowners-insurance-cover-termite-damage/>.
"Is Termite Damage Covered Under Your Homeowners or Property Insurance : Florida Insurance Law Blog." Florida Insurance Law Blog : Florida Insurance Lawyer & Attorney : Mark Nation Law Firm : Orlando, Longwood, Gainesville. N.p., n.d. Web. 23 Oct. 2012. <http://www.floridainsuranceblog.com/2010/03/articles/insurance-coverage-cgl/is-termite-damage-covered-under-your-homeowners-or-property-insurance/>.