Does Microdermabrasion Reduce Pore Size?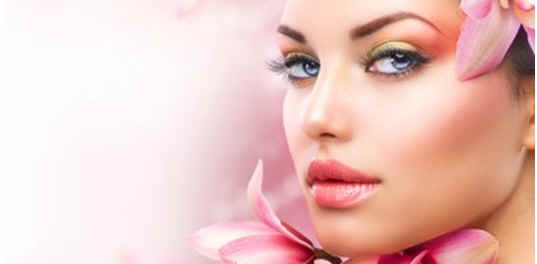 Microdermabrasion can help to reduce or eliminate enlarged pores.  Genetics largely determine pore size, but age, diet, and hygiene can also play a part in the appearance of your pores.  ["Microdermabrasion." The American Society of Plastic Surgeons]
What Affects Pore Size?
As you age, your skin loses its elasticity and also becomes damaged, namely by the sun, which can result in larger pores. In addition, a diet of sugar and fried foods can also affect the appearance of your pores because these foods have an inflammatory affect on your body. Finally, poor skin hygiene, such as failing to remove your makeup completely at the end of the day, will also play a role in the your pore's appearance.
How Can Microdermabrasion Make My Pores Appear Smaller?
Microdermabrasion uses small crystals that exfoliate the top layer of the skin, which removes all of the dead skin cells. The result is that the dead skin cells are scrubbed away; this includes all the cells that were clogging your pores and making them more noticeable. Once the dead skin cells are removed, your pores will look smaller. In addition, the microdermabrasion has also been shown to promote collagen growth and reduce the signs of aging and, thus, make your pores appear smaller.
Resources
"Microdermabrasion." The American Society of Plastic Surgeons (ASPS) | Thousands of Board-Certified Surgeons Qualified to Perform Your Plastic Surgery. N.p., n.d. Web. 13 Jan. 2013. <http://www.plasticsurgery.org/cosmetic-procedures/microdermabrasion.html?sub=Microdermabrasion%20results>.
"Perricone MD To Fix Large Pores." NV Perricone MD Reviews | Dr. Perricone's Anti-Aging Skin Care Products. N.p., n.d. Web. 13 Jan. 2013.  http://blog.perriconemd.com/perricone-md-to-fix-large-pores/
Microdermabrasion May Rejuvenate Aging Skin." WebMD – Better information. Better health.. N.p., n.d. Web. 13 Jan. 2013. http://www.webmd.com/healthy-beauty/news/20091020/microdermabrasion-may-rejuvenate-aging-skin