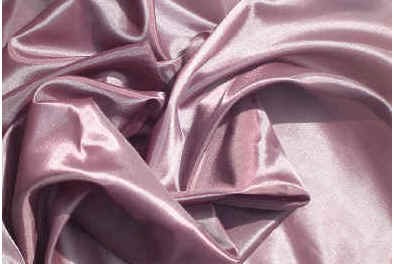 ANSWER:
Yes, most rayon fabrics will wrinkle.
More Info: Depending from which rayon the garment is made and the treatments added to the garment, such as sizing, rayon fabric is notorious for wrinkling.  Viscose rayon tends to wrinkle the most of the rayon manufacturing processes.
Is There Any Way to Prevent Wrinkles in Rayon?
Wrinkles are one of the disadvantages of purchasing a rayon garment.  There are a few things you can do that may help to reduce the incidence of wrinkling.
Sizing: Look for a garment that has had a sizing treatment, which is often added to many fabrics used for clothing to help it maintain its shape. The stiffness that sizing adds may help to reduce wrinkles as well.
Fabric Blends: Find a garment that is a mixture of rayon and another fabric that is more resilient to wrinkles such as polyester.
The Right Rayon: Most garments are made from viscose rayon because of it is versatile and inexpensive.  It is also very weak when it is wet and is the least wrinkle-resistant.  High wet modulus rayon is the strongest and boasts the greatest durability during washing.
How to Iron Out Wrinkles in Rayon
Rayon is an extremely delicate fabric especially when wet.  If you have a garment that does not specify to dry clean only and you wash it, you can begin to remove the wrinkles as the garment dries by turning it inside out while still damp and using a cool iron.  Never iron directly with the right side out. Instead, use a press cloth to protect the garment.  You can also iron the garment in between washings by lightly misting the garment with water and applying the same method.
Resources
"Rayon: Caring for Your Fabric." Sedgwick County Research and Extension Office. N.p., n.d. Web. 27 Oct. 2011. <http://www.sedgwick.ksu.edu>.
"Choosing Fabric for Plus-Sized Designs – Threads." Threads – For People Who Love to Sew. N.p., n.d. Web. 27 Oct. 2011. <http://www.threadsmagazine.com/item/5153/choosing-fabric-for-plus-sized-designs>.