Does Smoking Affect Conception?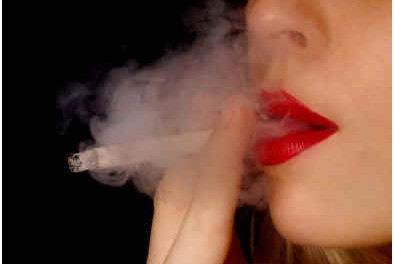 ANSWER:
Smoking DOES affect conception.
More Info: Research shows that there are several ways that smoking can affect conception.
First, smoking can affect the way that estrogen is released throughout the body; it can even reduce the amount of estrogen that the body produces altogether. Smoking can also decrease the amount of blood flow to the genital area, thus causing dryness, which leads to infertility as well as other sexual problems.
Another negative effect of smoking is that it can cause damage to the eggs before they mature, which will lower the overall egg count. Along the same lines, it can cause damage and potentially disease to the fallopian tubes. It can potentially cause problems with a fertilized egg's ability to implant and can cause genetic defects.
Resources
"Ask an Expert:  Effects of smoking on fertility." NetWellness Homepage. N.p., n.d. Web. 19 Apr. 2010. http://www.netwellness.uc.edu/question.cfm/3734.htm.
"Infertility." Biology Department. N.p., n.d. Web. 19 Apr. 2010. http://biology.wsc.ma.edu/biology/students/posters/popmodel/infertility/.
"What Causes Female Infertility?." Stanford University. N.p., n.d. Web. 19 Apr. 2010. http://www.stanford.edu/class/siw198q/websites/reprotech/New%20Ways%20of%20Making%20Babies/Causefem.htm.