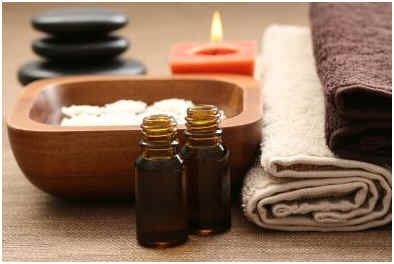 Numerous herbalists and aroma therapists highly recommend using essential oils for acne prone skin. This is because many essential oils can effectively perform the same tasks as the commonly recommended traditional medicines. Some of the traditional medicines and essential oils are made from derivatives of the same plants.
Traditional Medicine vs. Essential Oils
Physicians often prescribe using over-the-counter products containing benzoyl peroxide and salicylic acid to treat mild to moderate acne. The benzoyl peroxide and the salicylic acid are for killing the bacteria, drying up the excess sebum oil, removing dead skin, and to reduce inflammation. Tea-tree, clove, bergamot, and rosewood oils can be combined with other essential oils or used by themselves to provide the same amount of anti-septic, anti-bacteria, anti-inflammation, and skin rejuvenation that these synthetic medications provide.
For severe acne, or acne that's lasted longer than two months, physicians might recommend using retinoids and/or antibiotics such as minocycline, doxycycline and tetracycline, in combination with the aforementioned treatments. Retinoids are derivatives of Vitamin A. Using retinoids can lead to serious health conditions. However, garlic, clove, tea tree, or grapeseed oil can provide the same antibiotics and skin rejuvenation.
Essential Oil Acne Treatment
There are many excellent essential oils that can be blended together, or used separately. Any professional aroma therapist or herbalist will gladly help you select the right essential oils. Here's one example of how to make acne blends:
Place 1 ounce of your choice of light cold-pressed vegetable carrier oils (i.e. apricot kernel or olive oil) into an amber glass bottle.
Add in 7 drops of tea tree oil, 10 drops of lavender oil, 2 drops of bergaptene-free bergamot oil, and 1 drop of geranium oil. Note that regular bergamot oil can be used, but it causes photosensitivity, and you have to avoid sunlight then. You can leave bergamot out if you increase the lavender to 12 drops.
Tightly close the bottle and gently roll it for a few minutes to mix the ingredients up. Be sure to roll and mix the solution every time you use it.
Apply a small amount of the infused oil to the affected area, but carefully avoid the eyes, lips, nostrils and inside the ears.
Resources
"Lavender." University of Maryland Medical Center. N.p., n.d. Web. 26 July 2010. http://www.umm.edu/altmed/articles/lavender-000260.htm.
"A Quick Guide to Herbal Supplements." National Center for Complementary and Alternative Medicine. U.S. Department of Health, n.d. Web. 26 July 2010. <nccam.nih.gov/health/NIH_Herbs_at_a_Glance.pdf>.