Essential Oils for Weight Loss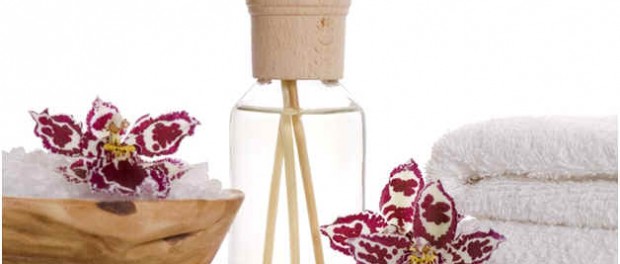 Using essential oils for weight loss can help you to succeed in obtaining reasonable weight loss goals. However, they cannot provide you with miraculous weight loss solutions. To successfully lose weight and keep it off, you will have to know what is actually causing the obesity and must be willing to change some lifelong habits.
Helpful Essential Oils
Essential oils are helpful in your quest for losing weight due to their abilities to assist you with coping with underlying problems. Or they may help detoxify or improve your digestive system. It's best to seek medical advice first, to rule out any physical or medical reasons for your weight gain.
Recent Diet Fads
Hoodia and acai berry have been the most recent dietary fads for losing weight. However, their effectiveness and safety have not been proven by scientific research yet. There seems to be lots of conflicting information regarding these two weight loss products.
Another popular fad is the grapefruit diet. The grapefruit essential oil has proven to be effective for helping to manage weight loss. Green tea has also proven helpful.
Fragrances vs. Essential Oils
According to Dr. Hirsch, of the Smell and Taste Treatment and Research Foundation, scents may greatly affect our eating habits. He claims that humans emotionally respond to scents unconsciously, without any rationalization. His research has proven that people's olfactory senses can help them control their appetites.
Although synthetic fragrances could be effective, they have been found to cause more allergies than essential oils with the same scents. In addition, fragrances don't have any other healing properties whereas essential oils do.
Which Essential Oils to Use
Dr. Hirsch thinks using the oils that have been extracted from culinary plants work best. For example, basil, lemon, garlic, rosemary, thyme, and oregano all work well. A chocolate fragrance can reduce cravings for sweets, due to its ability to create serotonin in the brain. Other helpful scents are banana, green apple, and peppermint. Floral and oils with medicinal odors were the least helpful.
According to the research results, you should rotate which scents you use every day. Moreover, you should inhale the aroma 3-6 times in each nostril. If you don't get a strong enough whiff, it can make you feel hungrier instead of satiated.
Resources
"Essential Oils and How They Support Weight Loss and Weight Maintenance." Gritman Essential Oils and Aromatherapy Products. N.p., n.d. Web. 26 July 2010. http://www.gritman.com/EO_Papers/Weightloss.html.
"Aromatherapy Center." Massage Today provides massage & spa therapy news, research & info for alternative health professionals. N.p., n.d. Web. 26 July 2010. http://www.massagetoday.com