Formal Business Letter Format with Sample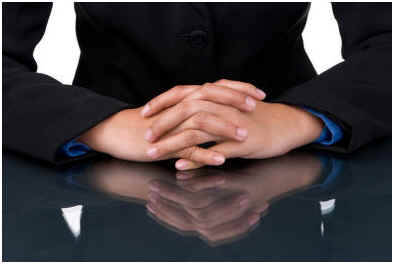 Following are steps to take to create a professionally written formal business letter as spelled out in The Little Brown Handbook and the Harbrace College Handbook. If the company of the sender or recipient has a stated policy indicating which grammar handbook should be used for all correspondence, then follow the guidelines as dictated by that particular handbook. Some sectors of business have preferred formats, and that format should be used when applicable.
What Paper Should I Use?
If company letterhead is not available then a formal business letter should be typed on one side of a standard 8 ½" X 11″ sized piece of unlined white paper. Standard business envelopes are either 3 ½" X 6 ½" or 4″ X 10″ with the latter being the preferred size.
What Are the Six Parts of a Business Letter?
Formal business letters have six parts: the heading, the inside address, salutation, body, closing, and added notations. The heading is the sender's address and the date the letter was written. This is typed flush left or flush right although flush right is more common. If the letterhead contains the sender's address then only the date is included in the header. The inside address is the address of the recipient as it is written on the envelope. This is typed flush left.
Salutation: The salutation is the name of the recipient followed by a colon. If the title of the recipient is known then that should be used. If the title is unknown then use Mr. or Ms. Only use Mrs. or Miss if the recipient is known to prefer one of those otherwise default to Ms. If the name is not known, use an organizational title or the department or company name in lieu of the person's name. "To Whom It May Concern" should be avoided if at all possible, but is always followed by a semi-colon if it must be used.
Body: The most common format for the body of the letter is block style paragraphs with single spacing in the paragraph and an extra line between paragraphs. Indenting is still sometimes used with some companies and in that case the paragraph should be indented five spaces.
Closing: The closing should be a short friendly close followed by a comma, the name of the sender, and the signature of the sender. The most common business closing is "sincerely". There should be three to five lines between the closing and the typed name. The signature goes in this space.
Additional Notations: The added notations indicate if there is anything enclosed with the letter, if anyone else received the letter, and the initials of the sender and the typist. Enclosures are indicated with an inc. and a number. Additional recipients are noted with a cc: and a name. The sender and typist are noted by initials: JMW/mft.
Formal Business Letter Sample
Joe Manager
132 Any St.
Small Town, ST 12345
2/16/2008
Jane Salesperson
145 Main St.
Big Town, ST, 12345
Dear Ms. Salesperson:
[Body]
Sincerely,
[signature]
Joe Manager, Manager of OEM Sales
Enc: 3
CC: Mr. Rowe, Mrs. Fellows
JLM/tdf