Grants for Women Owned Businesses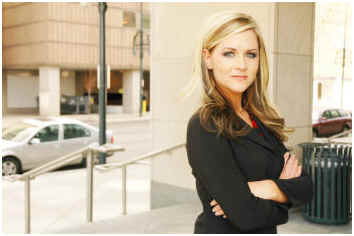 There are hundreds of websites that purport to inform about grants available for women-owned businesses. The websites that are more dedicated to separating you from your money rather than provide information trumpet that "eighty seven percent of grant money" goes unasked for every year because people don't know how to request it.
Though it is true that not all grants available for women owned businesses are requested, the best way to claim some of it is to do your research painstakingly, and stay away from the more bombastic of grants websites. Look for the more trustworthy .govs and .edus as you search. Advice from well-established experts should be your guide, not the fellow in the funny jacket who promises you millions of grant dollars.
SBA Resources
For most women interested in grants available for women owned business, the first stop is the federal Small Business Administration. Though the SBA provides loans for the most part, the Office of Women's Business Ownership (www.sba.gov/womeninbusiness) is a good starting point in research, and a good guide. They maintain a "hot list' of outside resources, along with other vital information a woman in business needs to know.
Area Specific Grants
One good resource when it comes to finding grants available for women owned business is to look to the profession or area of your expertise that has to do with the business. For example, the Ada Project for Women (http://tap.mills.edu) gives grants in computer science. Financial Women International (www.fwi.org) does the same for women in the financial milieu. Researching the area of expertise involved in the business may mean there is benefit from grants available for women owned businesses.
Non-Traditional Loans
Count-Me-In (www.count-me-in.org) is run by CEO Nell Merlino, who started the Take Our Daughters to Work Day in 1993. Count-Me-In is a by-women for-women fund raising organization. Though these moneys are a loan, this organization gives a rare and essential chance to businesswomen, as it is more interested in a woman's experience than her credit rating. First time loans are five thousand dollars maximum. Subsequent loans range from five hundred to ten thousand dollars.