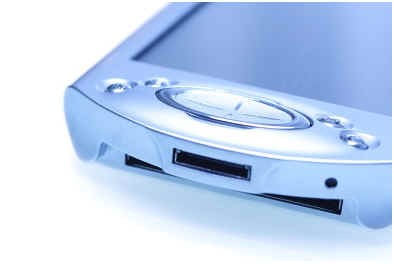 The origins of the PDA (personal digital assistant) began with traditional day planners and organizers. As they became more popular in the early 1990s, many computer companies attempted to replace organizers with handheld computers. Current PDAs are various combinations of organizers, phones, and mini-computers.
PDA Timeline
1989 – Casio released it Business Organizer Scheduling System (B.O.S.S.). It featured a QWERTY keyboard and performed tasks such as storing contacts, appointments, and notes, as well as some other simple functions.
1993 – Apple released the Newton MessagePad. Apple's John Sculley coined the term "personal digital assistant" specifically for the Newton. The Newton featured handwriting recognition, desktop synchronizing, and had a capacity for employing third-party applications.
1996 – Palm Incorporated, a sub-division of U.S. Robotics, released the Palm Pilot, which was designed by Jeff Hawkins. The Palm Pilot was the first successful PDA on the market, although other PDA products were released during the early 1990s. This model revolutionized the computing world.
1999 – Handspring, a company cofounded by Jeff Hawkins, released the Visor. The Visors came in a variety of colors, and featured expansion slots that could connect to modems, cameras, and a variety of other devices.
1999 – Palm released the Palm V. This model was metallic, slim, and rechargeable.
2002 – Dell released the Axim. It was attractive but heavy, and used a series of Windows platforms for its operations.
2002 – T-Mobile released the Sidekick. This model was the first to offer both, a full QWERTY keyboard and a built-in version of AOL's instant-messaging service. It also features flashing LEDs and vibrations that signal incoming data.
2003 – Research in Motion released the Blackberry 6210. This model has a built-in phone, distinctive keyboard, and "push" technology that permits data to hit the device almost instantly.
2007 & 2008 – Apple released the iPhone model. It features iPod technology, multi-touch screen and a browser that displays full Web pages.
2008 – T-Mobile released the G1. This model was the first to use Android, which is a Google-backed operating system for mobile gadgets.
2009 – Palm released the Palm Pre, which runs on a Nova software system specifically written for mobile devices. The Palm Pre can run multiple applications simultaneously and features a multi-touch and a physical keyboard.