Home Based Business Ideas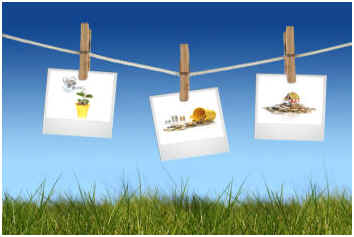 Home based business ideas are perfect for those who have dreamed of starting a business. The secret to your business success is finding a niche that needs covered and one you will be passionate about too. One half of all US businesses are based out of someone's home, so you will plenty of company and lots of help along the way.
Animal Lovers
The animal industry is a 41.2 billion dollar business annually according to the APPA, American Pet Products Associations. Many pet owners treat their pets like children and only the best will do, so starting a home based business in this industry is an excellent opportunity if you really enjoy the company of pets.
Business ideas include:
Pet sitting
Dog walking
Groomer
Pet taxi
Pet product sales
Working with Children
The cost of daycare is on the rise and a two parent family spends on average 10.6% of household income each year for that service. For the single parent families that percentage increases upward to nearly 50% in some states. Add the price of lessons, sports, school supplies, and toys and you will find many parents who need some help. If providing daycare is not to your first choice, there are plenty of other small business options available.
Business ideas include:
Daycare | Daycare Referral | Daycare Consultant
Safety Specialist
Toy Sales
Birthday Party Planning
Tutor
Cooking and Kitchen Specialists
If you truly love cooking, baking, and being in the kitchen, then there are plenty of home based business opportunities for you. People are always looking for ways to save money and/or time and you may just be the business they need. Whether you are teaching folks how to decorate a cake or prepackaging family meals, this business will grow if you are a great cook and know how to market your new endeavor.
Business ideas include:
Cook
Caterer
Teacher
Meal Planner
Grocery Shopper
Kitchen Salesperson
Repairs
The average mechanic shop charges upwards of $60 to $90 dollars per hour and a good portion of the repair bill includes labor. The handy man will run you $30 to $350 per hour depending on the skills required. These are huge areas for business opportunity. Are you good at fixing things?
Business ideas include:
Mechanic
Handy Man
Painter
Bike Repair
Small Engine Tune-ups
Computers | Electronics
Office and Consulting
Outsourcing is standard practice in many doctor's offices and small businesses. Bring that work into your home and you will have created your own business. Everyone needs help at some time; you just need to show how you can save them time and money by choosing your business.
Business ideas include:
Consulting
Professional Organizer
Remote Office Support |Bookkeeper | Answering Service |Transcription
Freelance Writing | Research | Copyrighting
Interior Decorating