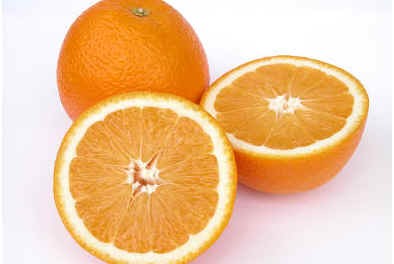 One of the simplest ways to kill ants is to scatter cornmeal or Southern-style grits around the area where the insects have been seen. These foods, when ingested and mixed with water, expand within the bodies of ants and cause them to implode.
Citrus Repels Ants
Another very ingenious homemade ant killer was concocted and put on the market by Carmel, CA resident Tor McParland. Like so many, his original impetus was a desire to avoid using pesticide products that are harmful to the environment. After reading an article in Science News about an individual who had used citrus hand cleaner to kill off fire ants, McParland realized that orange peels are never bitten into by worms or insects. From 1985 to 1999, he tested various versions of an orange-based product and finally marketed it as a spray of orange extract and inert ingredients.
Killing the Colony
Finally, if the ants in a home can be traced back to an actual anthill or colony, perhaps the cheapest and most widely available homemade ant killer is boiling water. It scalds and kills the ants instantly when it is poured into the anthill. Many other ingredients can be sourced at home to discourage ants from crossing into an area, such as black pepper, cinnamon, or vinegar.
Resources
Findley, Mary, and Linda Formichelli. The Complete Idiot's Guide to Green Cleaning, 2nd Edition. 2 ed. New York: Alpha, 2009. Print.
Kimball, Cheryl. Outwitting Ants: 101 Truly Ingenious Methods and Proven Techniques to Prevent Ants from Devouring Your Garden and Destroying Your Home. 1st ed. New York: The Lyons Press, 2003. Print.
Garrett, Howard. Herbs for Texas: A Study of the Landscape, Culinary , and Medicinal uses and Benefits of the Herbs that can be grown in Texas. 1st ed ed. Austin: University of Texas Press, 2001. Print.
OrangeGuard.com – The Orange Guard Story, Retrieved September 19, 2010 from http://www.orangeguard.com/story.html