Honed Granite Countertops Pros and Cons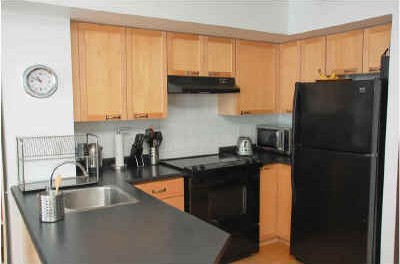 Honed granite countertops versus polished-it's a decision you will need to make if your new construction or remodeling project includes a solid granite surface. Both are attractive and can increase your home's resale value. The choice will ultimately reside with personal taste and lifestyle needs.
Polished Granite Countertops
For many years, polished granite countertops have been a fashionable option. As the name implies, polished granite countertops offer the consumer a high gloss finish which reveals the depth and color of the stone. The polished surface creates an extremely fine, smooth finish. The finish itself seals the stone's surface pores which helps to repel moisture, making it highly resistant to chemical damage.
Keep in mind, however, that polished granite countertops do still need to be sealed beyond the polishing to protect their finish. Polished granite countertops will last for many years.
Honed Granite Countertops
If a highly reflective surface does not appeal to you, perhaps you would be more interested in honed granite countertops. The honed surface is achieved by finishing the "polishing' process prior to the buffing step. This surface is a soft matte which does not reflect light.
Traditionally, the honed granite finish has been applied to material used for stairs and floors (it is naturally less slippery than polished granite), but it may also be used for countertops. Those who choose this finish must be sure to properly seal the slab to prevent surface staining, as honed granite countertops are more susceptible to staining than polished. By using MB-6 Color Enhancer, it is possible to reduce the adverse affects of oil and grease to your countertops.
The Bottom Line
If your choice to use granite as your solid surface material is based on its longevity, polished granite is the best bet. Honed granite is not as resistant to liquids and tends to show stains and damage more easily than polished granite. If your choice is based solely on appearance and you simply must have the matte finish of the honed granite, keep in mind that this countertop may not fare as well in the long term as visible wear and tear will ultimately appear.
Resources
"Seal Honed Granite | Clean Honed Granite | Restore Honed Granite | Protect Honed Granite." Aldon Chemical for ceramic tile/stone/brick: Information & Products for care-cleaning-protection-maintenance-problem solving restoration.. N.p., n.d. Web. 22 July 2010. http://www.aldonchem.com/mt-granite-honed.htm.
"Granite Applications « Articles – All Granite and Marble Corp.." Granite Countertops and Vanity Tops at All Granite And Marble Corp. N.p., n.d. Web. 22 July 2010. http://www.marble.com/articles/granite-applications/.
"National Building Granite Quarries Association, Inc.." National Building Granite Quarries Association, Inc.. N.p., n.d. Web. 22 July 2010. http://www.nbgqa.com/.