How Do Check Cashing Services Work?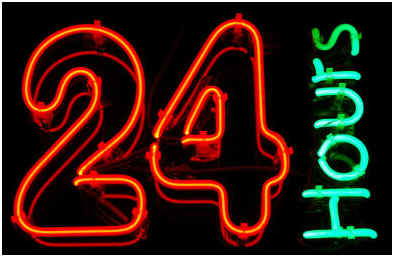 When needing or wanting to cash a check, banks and savings and loans are not the only sources. Check-cashing services-whether in independent business or an additional service by a business-are sometimes viable alternatives.
Legal Definition
Check cashing entities are those not considered financial institutions but are regulated by law nonetheless. The single legal determination hinges on whether or not the entity cashes a single check or a series of checks totaling more than $1000 to one person. The payment can be for one check or a number of checks; only the total paid to one person is important.
A company that cashes payroll checks for its employees, so long as even one person does not receive more than $1000, however presented, is not considered a check cashing business. Cashing and paying one or multiple checks totaling $1000.01 to the same person would qualify the business as a check cashing entity, and it must comply with all state and federal guidelines and restrictions.
How They Operate
Financial institutions often charge a fee for a non-account holder to cash a check. That same premise applies to commercial check cashing services. Regardless of separate business or divisional additional service, check-cashing services cannot operate on a one-to-one operation. They cannot stay in business without funds with which to operate. How they obtain those funds is by charging fees.
Fee Schedules
Most check-cashing entities charge either a percentage of the total cashed or incremental amounts.
Under the percentage fee schedule, the business may charge 3% of the check total. Therefore, if John Doe presents a check for $100.00, John would pay $3.00 in cashing fees and receive $97.00. If he presents a check for $547.92, he would pay $16.44 in fees and receive $531.48 back.
If the check-cashing business used an incremental fee system, it might charge $2.00 for the first $300.00 and $3.00 per $100 thereafter. If John presented his $100.00 check, he'd pay $2.00 in incremental fees and receive $98.00. If he presented the $547.92 check, he'd pay $2.00 for the first $300 and an additional $9.00 in incremental fees for the remaining $247.92. His total fees in this scenario would come to $11.00, and he would receive back $536.92.
Research
Always research fees and how they incur before rushing to the nearest check cashing service. While the convenience may justify paying fees, don't pay more than otherwise might be required. Ask all questions you may have and ensure you fully understand the fee schedule before you present an endorsed check.
Resources
Federal Deposit Insurance Corporation; "Alternative Financial Services: A Primer," found at: www.fdic.gov/bank/analytical/quarterly/2009_vol3_1/FDIC140_QuarterlyVol3No1_AFS_FINAL.pdf
Federal Deposit Insurance Corporation, FDIC Law, Regulations, Related Acts, 6500; www.fdic.gov/regulations/laws/rules/6500-3235.html
Comptroller of the Currency Administrator of National Banks; US dept. of the treasury; FAQs, Answers about Cashing Checks
http://www.helpwithmybank.gov/faqs/banking_check_cashing.html
Division of Finance and Corporate Securities (DFCS), Check-Cashing Businesses – Licensing and Fee Limits; Oregon Revised Statutes 697.500 to 697.555; found at:
http://dfcs.oregon.gov/checkcashing.html