How Do I Make My Desktop Wireless?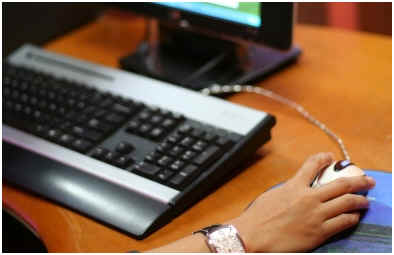 Wireless Internet is a necessary part of any home or office. Wireless has many advantages, such as decreased cost compared to wired Internet, and increased safety because of the elimination of cable and wire clutter. If you are in an environment, such as a home or a business, with multiple computers, enabling wireless Internet on all of them can be an effective cost-cutting option.
What Can Be Made Wireless
Wireless Internet is mainly associated with mobile devices such as laptops and smartphones. But almost any desktop PC can support a wireless Internet connection. Enabling your desktop PC to use wireless Internet is simple, but requires the purchase of some additional pieces of hardware. Before taking these steps, make sure there is already an existing Internet connection for your computer's network. This might be a wired connection or WiFi already provided by a landlord, business, or building owner.
Wireless Routers
The first thing you will need to make your desktop wireless is a wireless router. Several companies offer wireless routers of varying cost, and with varying features. Make sure, before you buy the router, that you know the model number of your desktop PC so that you can buy a router that will work with it. Some popular and relatively inexpensive wireless router brands include LinkSys and NetGear.
Wireless PC Adapters
Next you will need a wireless PC adapter. There are two major kinds: USB adapters and PCI adapters. Both are bought with a CD that contains the required software to make the adapter work with the computer. To install a wireless USB adapter, simply plug into an open USB port. Once the software is installed, the adapter begins working immediately. Since the signal strength with a USB adapter can be weak, your computer should be well within the signal range of the router if you choose this option. A PCI adapter is a card that inserts into a PCI slot inside the computer, so removing the computer's casing is necessary to install. A wireless PCI adapter gives a stronger connection and can work over larger distances than USB adapters.