How Do I Stop My Toilet from Running?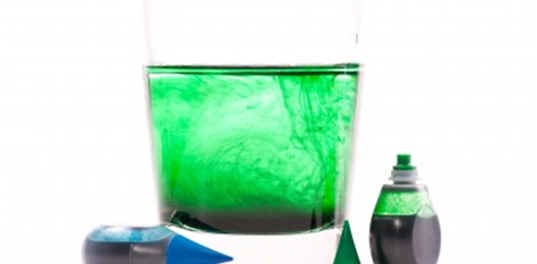 Stopping a toilet from running takes a bit of detective work.  By eliminating each possible reason for the leak, the part of the toilet that is leaking can be found. First, though, you should look for evidence of a toilet leak before wasting time and money. It is possible that a leak may not be caused by the toilet. For example, water on the bathroom floor could be caused by a leaking sink, a loose fitting on a waterline or poor caulking around a bathtub or shower stall.
After all other sources of a water leak have been considered and eliminated; the search for the leak in the toilet can begin. The most common parts of a toilet that leak are the flapper, the ball, a damaged flapper seat, the toilet gasket and a crack on the refill valve.
Toilet Noise is a Sign of a Leak
Usually when one of these parts go bad, indications of a leak make themselves known. For example, if you must jiggle the toilet flush handle that is a sign of the flap not seating properly on the flapper seat. In this case, you must replace the flapper or the flapper seat to stop the leak. It is a good bet to replace both parts because when one part goes bad, the other may soon follow.  The chain on the flapper may need an adjustment. Water running into the toilet bowl is another sign of a leak. Water turning on without flossing is another indicator of a leak. This is known as a phantom flush.
Food Coloring Finds Leaks
Adding a few drops of food coloring to the toilet tank will show you where the leak is. If the colored water shows in the toilet bowl, then you have a leaking flapper or flapper seat. Water from the back of the toilet is an indication of a bad seal between the tank and the bowl. Water on the floor calls for replacing the wax ring on the bottom of the toilet bowl.
Resources
"How to Repair a Leaking Toilet | The Family Handyman." DIY Home Improvement Projects – Do It Yourself Home Repair Guides – Family Handyman. N.p., n.d. Web. 28 Aug. 2012. <http://www.familyhandyman.com/DIY-Projects/Plumbing/Toilet-Repair/how-to-repair-a-leaking-toilet/View-All>.
"Fixing Leaks At Home | WaterSense | US EPA." US Environmental Protection Agency. N.p., n.d. Web. 28 Aug. 2012. <http://www.epa.gov/watersense/our_water/howto.html>.