How Do Mutual Funds Pay Dividends?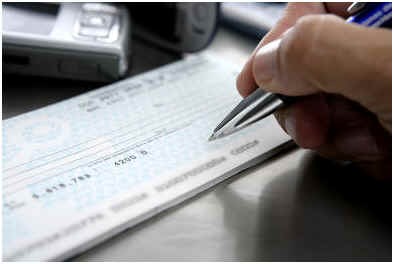 Mutual funds are simply pools of money that are brought together to purchase a portfolio of securities. These securities most commonly include bonds as well as stocks. It is well known that bonds generate income through interest payments to the holder. Stocks also generate similar income when companies decide to distribute cash to their shareholders. These dividends can play a major role in the overall return of a stock portfolio. Mutual funds are obliged to pass on any income from investments to their clients. But there is no one-standard form of distribution, and certain mutual funds differ in the method and timing of how dividend income is paid.
How Stock Mutual Funds Pay Dividends
Stock mutual funds hold a portfolio of many stocks, in some cases hundreds or even thousands of different companies. These companies are distributing dividends throughout the year. However, it is generally impractical for mutual fund companies to distribute dividends to shareholders every time they receive them. Most stock mutual funds distribute dividends biannually. This reduces the costs of distribution that the mutual fund company incurs.
How Bond & Income Mutual Funds Pay Dividends
The interest that is earned from bonds or other deposit accounts that a mutual fund might hold are also considered mutual fund dividends. Since these dividends generally are a higher amount and since many investors depend on these funds for a regular income stream, income from these funds are distributed more regularly. Quarterly or even monthly distributions can be expected.
Reinvestment vs. Distribution
When purchasing a mutual fund, the fund company will often ask the investor whether they wish to reinvest the dividends & capital gains or receive payment. If the shareholder chooses reinvestment, they are essentially telling the mutual fund company to take the dividend amount and purchase additional shares in the mutual fund with the proceeds. Some mutual fund companies also allow investors to purchase different funds with the income. In these cases, the shareholder will not physically receive the dividends but their account will be credited with the purchase of additional shares. If an individual does not wish to reinvest, the mutual fund company will either send a check to the investor or transfer the amount into the investor's bank account.
Resources
"Invest Wisely: Mutual Funds." U.S. Securities and Exchange Commission (Home Page). N.p., n.d. Web. 17 Jan. 2011. http://www.sec.gov/investor/pubs/inwsmf.htm.
"Want dividends? Consider a dividend-paying mutual fund or ETF – USATODAY.com." News, Travel, Weather, Entertainment, Sports, Technology, U.S. & World – USATODAY.com. N.p., n.d. Web. 17 Jan. 2011. http://www.usatoday.com/money/perfi/columnist/krantz/2006-10-05-dividends_x.htm.
Thomas, Kaye A.. "Exempt Interest Dividends." Fairmark.com. N.p., n.d. Web. 17 Jan. 2011. http://www.fairmark.com/mutual/exempt.htm.