How Do You Treat Stomach Ulcers?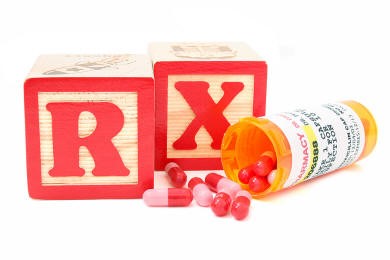 Stomach ulcers are typically treated with a combination of antibiotic and medication to reduce the level of acid in your stomach. The primary cause of stomach ulcers, which are also known as peptic ulcers, is the H. pylori bacterium. However, there can be other causes so it is important to seek treatment from a doctor who can properly determine the cause.
Antibiotic Medication
Antibiotic medications are usually prescribed to kill the bacteria that are causing the ulcers in the first place. The specific antibiotic used may vary, but the cycle usually lasts for several weeks. However, it is important to note that in some cases the main cause of the ulcers may not be the H. pylori bacteria. In these cases, a different method of treatment may need to be used.
Reducing Stomach Acid
The next step in the treatment of stomach ulcers is to reduce the acid levels in the stomach. This will help with healing and prevent further damage to the ulcers. There are several methods of reducing the acid levels, and they include medications that block the production of acid, antacids that will work to neutralize the acid and medications that reduce the production of acid. Medications that protect the lining to the stomach may also be prescribed.
Treatment of Recurring Ulcers
In some cases, ulcers may not fully heal after the standard course of treatment. In these cases, the ulcers are referred to as refractory ulcers, and they are usually caused by other things besides the H. pylori bacteria. Treatment of refractory ulcers includes a more in-depth analysis of the medications you are taking and your lifestyle choices.
Sources:
"Peptic Ulcer: MedlinePlus." National Library of Medicine – National Institutes of Health. N.p., n.d. Web. 13 Sept. 2012. http://www.nlm.nih.gov/medlineplus/pepticulcer.html

"Peptic ulcer: Treatments and drugs – MayoClinic.com." Mayo Clinic. N.p., n.d. Web. 13 Sept. 2012. http://www.mayoclinic.com/health/peptic-ulcer/DS00242/DSECTION=treatments-and-drugs .