How Does Interactive Marketing Work?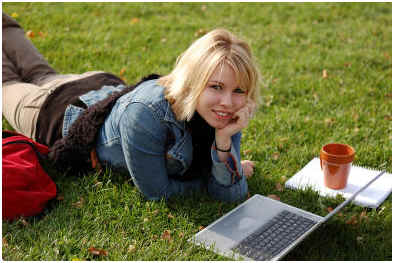 Interactive marketing is designed to raise the bar of an advertiser's interaction with its customers, allowing them to experience the message in a personal, emotional and-or tactile manner. At best, interactive marketing campaigns entertain and educate the end user, so that even if the person moves on at any given point without purchasing the particular product or service, a deeper knowledge and fondness of the brand has been attained.
Personalizing Internet Ads
One of the fastest growing categories of interactive marketing is the idea of personalizing Internet ads and offers based on the information stored or provided by a user. It is a more sophisticated application of the age-old practice of mailing local vendor special offers and coupons to the resident of a particular zip code. Although the idea of TV viewers one day being treated in their homes to household-specific commercials has been talked about for years, that form of personalized interactive marketing is not yet a reality.
Trends
In 2010, 80% of marketers are using either paid Internet searches or Search Engine Optimization (SEO) techniques to interactively connect with their client base. One interesting trend is the fact that as the use of search engines has become commonplace, both customers and companies are becoming more comfortable with longer search strings. This translates into additional, longer search word combinations being purchased by SEO clients, which means the SEO field will continue to rank as one of the fastest growing areas of interactive marketing spending.
But in the long run, perhaps not area of interactive marketing offers more room for growth than that of mobile marketing. Experts foresee the development of a smaller number of more powerful channels that will be used to effectively engage and retain those on Blackberries, iPhones, SMART Phones, iPads and the like.
Resources
LinkedIn – What is Your Definition of Interactive Marketing, Retrieved August 19, 2010 from http://www.linkedin.com/answers/product-management/market-research-definition/PRM_MRS/656122-27405801
TargetMarketing.com – "16 Interactive Marketing Trends", January 6, 2010, Retrieved August 19, 2010 from http://www.targetmarketingmag.com/article/16-interactive-marketing-trends/1