How Does Internet Marketing Work?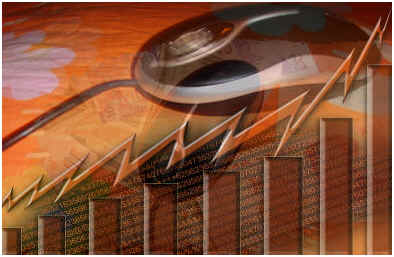 The number of ways in which a product or service can be marketed on the Internet are now almost too numerable to mention. They include: website banners, Google pay-per-click AdWord campaigns, paid product placement tweets and Facebook status updates, pop-up windows, co-branded web pages, and more.
Search Engine Optimization Plays Critical Role
In the Google era, Internet marketing is largely anchored around the ways in which people use search engines to directly browse for merchandise and consider impulse purchases as they are looking for some sort of related information or website content. As the amount of website content to be cataloged by Google, Bing and the rest grows exponentially each day, search engines are starting to rank results much more carefully based on such factors as date of publication, geo-location and social media content. As a result, Search Engine Optimization (SEO) has become a critical method of Internet marketing for companies to learn and adhere to.
eMail Marketing
Meanwhile, the grandaddy of Internet marketing, e-mail marketing, has gone through an endless amount of transformations in order to survive. Today, one of the great trends is for e-mail marketing to work in tandem with established content subscriber e-mail lists such as DailyCandy.com. Through it all, e-mail marketing has remained the form of Internet marketing with the highest Return on Investment (ROI).
Online User Behavior Analysis
As the art of Internet marketing has evolved, so too has the nature of online user behavior analysis. In 2010, it's no longer a matter of simply tabulating clicks and URLs visited. The formula used by successful Internet marketing companies now involves a much broader deeper understanding of their behavior, a.k.a. "marketing analytics." This approach is at the very heart of Facebook's spectacular ability to monetize the inter-connected likes and dislikes of its 500 million plus registered users.
Resources
Entrepreneur.com
10 Web Marketing Trends for 2010
http://www.entrepreneur.com/
BizReport.com
Internet Marketing 101: E-mail Trends for 2010
http://www.bizreport.com