How Does Network Marketing Work?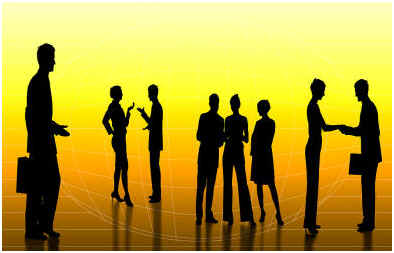 The greatest misnomer about network marketing is that it is nothing more than a glorified, modern day version of the pyramid scheme. In fact, legitimate network marketing hubs wrap the model of an affiliated network of salespeople around real products or services, not a sliding scale exchange among individuals of money. The guiding principle of network marketing was once summed up by magnate J. Paul Getty as follows: "I would rather make one percent on the efforts of 100 people than 100 percent on my own efforts."
Appeal of Network Marketing
Part of the appeal of network marketing, or Multi-Level Marketing (MLM) as it is often referred to today, is that the cost of entry is relatively low and no specific credentials or education are generally required. On paper at least, the idea is that within a relatively short amount of time, a participant can start collecting royalties from all the subsequent sales people they have recruited into their particular sales force network.
Ranking a Company's Status
One interesting way to rank the status of network marketing companies is to go by the amount of web traffic their official websites receive, the premise being that this reflects the quantity of their networked users. Even by this 21st century barometer, an old stalwart of the network marketing game, Avon, remains at the top of the list. Other familiar network marketing brands in the Top 25 include Amway, Tupperware, Mary Kay, Tupperware and Herbalife.
A relatively new player in the network marketing game is a brand name active on just about every other front: Donald Trump. Launched in the fall of 2009, the Trump Network aims to encompass a broad range of health, lifestyle and other products.
Resources
Entrepreneur.com
Is Network Marketing Just a Scam?
http://www.entrepreneur.com/
MattMorris.com
80 Top Network Marketing Companies
http://www.mattmorris.com/
Free Press Release
Donald Trump Launching New Network Marketing Company
http://www.free-press-release.com