How Does PPC Advertising Work?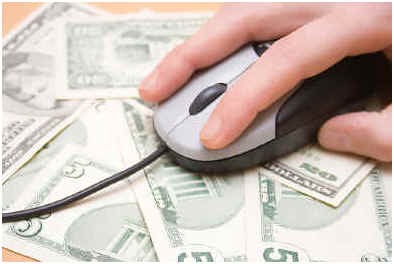 PPC, or Pay Per Click Advertising, is the instrument that has basically revolutionized the arena of online advertising. The original model of PPM, or Pay Per Thousand, charged advertisers a set price for each thousand page views or "impressions." Under that system, clients had no real way of correlating the online traffic of users that saw their ad to actionable consumer behavior.
But in the case of PPC, they pay only for each time someone clicks on their specific ad. In other words, if a thousand people come to particular online destination but only 10 click through a banner ad for X brand of cars, X car company pays only 10 times the individual PPC rate of that advertisement. PPC rates can run from a few pennies to, in rare cases, several dollars.
Google AdWords
The market leader, both in terms of sheer volume of PPC ads and client-user correlation innovation, remains search engine giant Google. Thanks to their self-serve Google AdWords program, business owners can target PPC ads based on the search engine worded results that they want to be associated with.
Everything Google does greatly affects the flow of the PPC industry. In December of 2010, the company loosened its PPC ad restrictions on alcoholic beverages. Though ads must still not be targeted to minors and will require a landing page with both an age verification mechanism and appropriate disclaimers, in one fell swoop Google has sucked those ad dollars away from other avenues. In 2011, there is no doubt hard liquor and beer manufacturing giants will be putting a lot more of their efforts into the Google corner of the ad spectrum.
Ad Dollar Focus
The PPC advertising realm is now dominated by search engines such as Google, Bing and AOL. In 2010, search engine advertising was expected to account for $12.3 billion of U.S. ad spending, versus $8.8 million for banner ads. By 2014, search engine ad spending is expected to reach $18.8 billion.
Resources
Vertical Leap UK -"Google Relaxes Attitude to Alcohol Advertising on AdWords", December 8, 2010, Retrieved December 10, 2010 from http://www.vertical-leap.co.uk/news/google-relaxes-attitudes-to-alcohol-advertising-on-adwords
Media Post – "How Will Social Impact Paid Search", December 10, 2010, Retrieved December 11, 2010 from http://www.mediapost.com/publications/?fa=Articles.showArticle&art_aid=141055