How Does Target Marketing Work?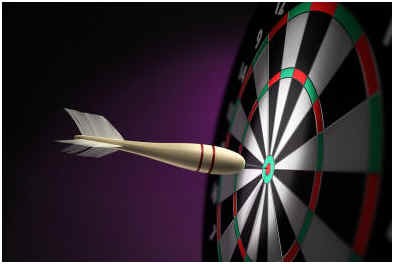 Targeting advertising on behalf of a broad-based brand or product to a specific demographic, income or ethnic segment of the population is one of the oldest forms of marketing. It is also one that is intensely analyzed for its so-called ROI, or return on investment.
Cost Effective Target Marketing
An industry magazine survey shows that U.S. business-to-business (B2B) and business-to-consumer (B2C) target marketers voted e-mail as the most cost-effective target marketing method, as it was in 2008. Direct mail was second, while telemarketing placed third. E-mail was first as well in its effectiveness for the retention of customers reached through target marketing.
The very definition of target marketing has evolved greatly in the broadband Internet age, thanks to a much more deeply mined level of information about connected users. Beyond race, income and age, there are now closely monitored usage habits and patterns, relative behavior patterns and more.
Personalized Deals While You Shop
Apple for example has recently acquired a technical patent that will use geo-location to enable it to target specific ads to specific iPhone and other Apple products users, based on their specific location at any one time. This is truly revolutionary. Rather than the old scenario of target marketing being drawn up to draw an individual to a specific retailer's products, this Apple application can stream offers to a user once it recognizes that the person is on-site at a specific retailer location.
Thanks to the digital age, the applications of target marketing currently know no bounds. The Apple application is even envisioned as something that could allow local garage sale ads to pop up on a person's wireless device as they are driving or walking through a particular neighborhood.
Resources
Target Marketing – "Media Usage Forecast for 2010", March 1, 2010, Retrieved August 24, 2010 from http://m.targetmarketingmag.com/10333/show/376a1c7193bbff1c41749e854f47a2ef&t=45a67afd91a643ddf990f0816bf1db92
Patently Apple – "Apple, Taking Target Marketing Seriously", August 20, 2010, Retrieved August 24, 2010 from http://www.patentlyapple.com/patently-apple/2010/08/apple-taking-target-marketing-seriously.html