How Long Do Bell Peppers Last?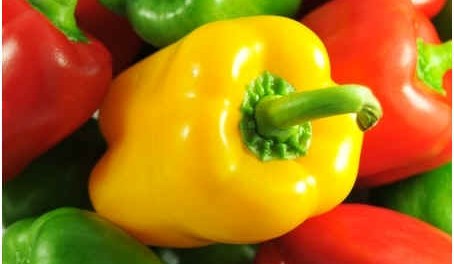 Fresh Bell Peppers
The quality of freshly picked peppers degrades quickly.  It should be used within three days for optimal freshness and taste.  If it can't be used immediately, store it.
Bell Peppers in the Refrigerator
If bell peppers are stored properly in the refrigerator, it can last one week.
For best results and a longer shelf life, store bell peppers whole.
Bell Peppers in the Freezer
If bell peppers are frozen properly, they have a shelf life of eight to twelve months.
To store in the freezer, thoroughly wash the peppers.  Cut in half, remove the stems, seeds, and membranes.  Blanch in boiling water for three minutes.  Immerse in ice cold water to stop the cooking process, then pat dry.  Place in a freezer safe container, such as a plastic freezer storage bag and freeze.
How to Tell If Peppers Are Still Good
Peppers will let you know when its quality begins to degrade.  Water loss is typically the first sign of degrading, which will result in the outer skin beginning to shrivel and soften.  Black spots are a clear indication that bell peppers are beginning to rot.
Resources
"Refrigerator/Freezer Approximate Storage Times." National Center for Home Food Preservation. N.p., n.d. Web. 3 Apr. 2014. <http://nchfp.uga.edu/how/store/ksu_refrig_freeze.pdf>.
"Food Technology & Processing." Texas A&M Cooperative Extension. N.p., n.d. Web. 3 Apr. 2014. <http://aggie-horticulture.tamu.edu/food-technology/nutrition/green-peppers/>.