How Long Do Desktop Computers Last?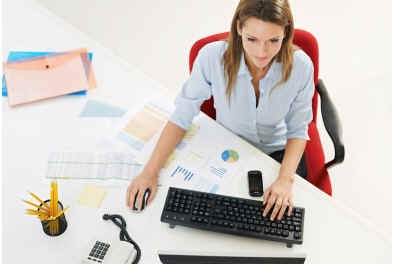 ANSWER:
Desktop computers last an average of 5-10 years.
More Info: A majority of today's desktop computers are consigned to the trash heap before they have technically expired. Everything from the accumulation of Internet spyware and viruses to the development of registry errors, software bugs, and hardware conflicts may lead an owner who has the means to upgrade to a new computer to do so, rather than try to fix the current one.
The number of years a desktop computer is kept beyond the typical five to ten-year range really depends on the needs of the user. Some of the desktop computers relied upon by mom and pop retailers look positively ancient, but for their simple cash register processing needs, the machine is still sufficient.
Factors Contributing to Computer Lifespan
Other factors that contribute to the lifespan of a desktop computer include the way it is used, and by whom. If desktop computer A is pounded on 12 hours a day by students while desktop computer B is only briefly turned on by grandma to check email and Skype, chances are computer B will work many more years. There is also the matter of aesthetics and advertising. A sleek new flat screen monitor repeatedly promoted to an individual computer owner may prompt that person to upgrade to a new bundled desktop package, well ahead of the five to ten-year purchase anniversary of their current MAC or PC.
Number of Computers Discarded Annually
Globally, the year 2016 looms as a major watershed for the lifespan cycle of desktop computers. That is when experts estimate that for the first time in history, the rate at which developing nations replace laptop and desktop computers will exceed the numbers set by developed nations. Furthermore, by the year 2030, research projects that the developing world will be discarding somewhere around 700 million computers per year compared to a rate of 200 to 300 million in developing countries. With this trend, the need to deal with the environmental impact of e-waste will become more paramount than ever.