How Long Does Arthritis Pain Last?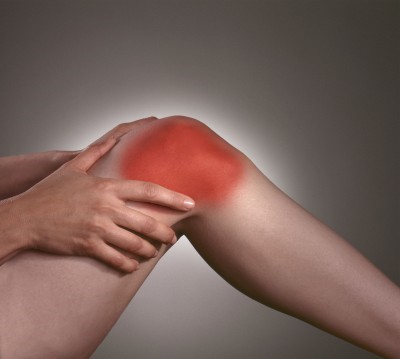 According to recent figures from the National Center for Health Statistics, arthritic sufferers now number more than 50 million. (1)  However, no doubt there are more as the figures are not yet in on the number of children afflicted.  Many victims of arthritis suffer from one sort or another of chronic pain, but no two individuals describe the pain as lasting for the same length of time.
Pain Duration Differs According To Arthritic Category
The length of a bout with arthritic pain depends on many factors such as the type of arthritis you are dealing with, its severity and in many instances, even the weather.  Generally, the pain associated with rheumatoid arthritis lasts anywhere from a few days to several months depending on the medications prescribed and how fast they take effect. (2)
Generally, arthritic pain divides into two distinct categories: acute and chronic.  Normally, pain associated with an acute form of arthritis is temporary.  When some form of healing ensues, the pain subsides.
However, when chronic pain is present such as found in osteoarthritis and rheumatoid arthritic patients, the length of an attack is mild to severe.  As the disease advances, it can result in a lifelong crippling manifestation of the illness. (3)
Each Person Is Unique In Responding To Pain
Because the degree of an arthritic attack and its length varies greatly, many doctors are at loss to understand anything other than the medical establishment's mentality that says: "each person is different."
Each person tolerates pain differently than other patients.  Each is subject to issues such as other physical illnesses residing concurrently in the body.  Emotional factors such as depression and perceived hypersensitivity also tend to exacerbate pain and other symptoms. (4)
Pain in itself is a debilitating condition with a mind of its own.  Many times, it manifests itself without rhyme or reason.  When accompanied by real injury or damage to the body, pain becomes heightened, and the associated condition many times grows worse.  That said, it becomes nearly impossible to accurately state how long a pain will afflict a victim of arthritis.
Reference Sources:
(1) Centers for Disease Control and Prevention
Arthritis Data and Statistics
http://www.cdc.gov/arthritis/data_statistics.htm

American Academy of Orthopedic Surgeons
Managing Arthritis Pain with Exercise
http://orthoinfo.aaos.org/topic.cfm?topic=A00696

(2) ArthritisToday.com
Rheumatologists Answer Your Questions about Rheumatoid Arthritis
http://www.arthritistoday.org/tools-and-resources/expert-q-and-a/rheumatoid-arthritis-questions/flare-last.php

(3) The Arthritis Society
Managing Chronic Pain
http://www.arthritis.ca/pain

(4) WebMD
Coping with Rheumatoid Arthritis Pain
http://www.webmd.com/rheumatoid-arthritis/guide/coping-with-pain

University of Washington Medicine Orthopaedics and Sports Medicine
Managing Arthritis Pain
http://www.orthop.washington.edu/?q=patient-care/managing-arthritis-pain.html

National Institute of Arthritis and Musculoskeletal and Skin Diseases, National Institutes of Health
Handout on Health: Rheumatoid Arthritis
http://www.niams.nih.gov/Health_Info/Rheumatic_Disease/default.asp

http://www.webmd.com/rheumatoid-arthritis/guide/ra-progression

http://www.cedars-sinai.edu/Patients/Health-Conditions/Arthritis—Rheumatoid-Arthritis-Osteoarthritis-and-Spinal-Arthritis.aspx