How Long Does Laminate Flooring Last?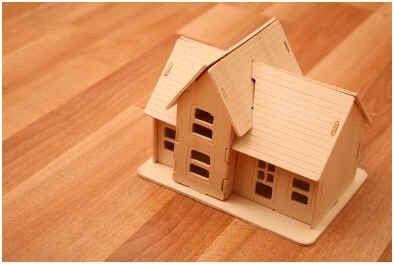 ANSWER: 
Laminate flooring will last between 5-10 years.
More Info: Laminate flooring is made to withstand everyday use, but although it is very resilient, it cannot be refinished. Therefore, there is no exact duration it will last. Depending on the amount of wear, where the floor is installed, and the quality, the average lifespan is between 5-10 years. To determine how long your flooring will last, consider the following factors.
 Wear and Location
Standard wear should not rapidly depreciate the quality of your flooring. Laminate is durable and scratch resistant; however, if the laminate is installed in an area that receives above average wear, such as a kitchen or bathroom, the flooring may not last more than two years before the finish is damaged or gaps and scratches appear. Furniture shifting and water from the sink and dish washer increase the risk of damage. Water is very damaging to floors because it gets under or between the boards, causing the laminate to swell. The board, even a section of the flooring, must be replaced. If placed in an area of low to moderate wear, average foot traffic and little exposure to water, the floor can last 10 years or longer.
 Quality Rating
The product rating is a good indicator of value. Laminate flooring is rated on its resistance to wear, burns, stains, fading and scratching. The rating system starts with AC followed by a numeral 1 to 5. One is the lowest rating. A level 5 laminate is so durable it could be used in commercial environments while a level one should be used in low-traffic areas. AC3 is recommended for residential areas. If the product does not have an AC rating, it doesn't pass the standards set forth by the European Producers of Laminate Flooring (EPLF). The higher the rating, the longer you can expect your floor to last.
 Resources
"Laminate FAQS from Armstrong." Flooring, Ceiling and Cabinet Products by Armstrong. N.p., n.d. Web. 18 Nov. 2011. <http://www.armstrong.com/flooring/faqs-laminate.html>.
"Checklist for Buying Laminate Floors." Flooring Learning Center – BuildDirect. N.p., n.d. Web. 18 Nov. 2011. <http://learn.builddirect.com/guides-checklists/checklists/checklist-for-buying-laminate-floors/>.